14 Pinterest Tools and Tips to Enhance Your Pinning Experience
I'm not saying tools are a must but if used properly, social media apps can be great enhancers to your social networking endeavors, especially one that involves images and graphics like Pinterest. You don't have to use anything complicated, just a few that enough to meet your pinning requirements. I hereby share with you some tools I tested and how they can be helpful in your daily pinning activities: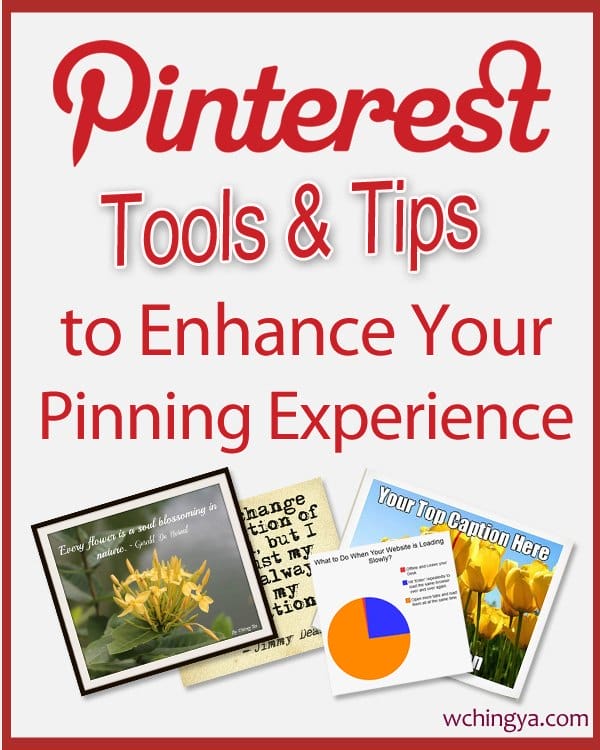 To Add Watermarks:
PicMarkr lets you upload pictures (maximum 5 at once) and add custom watermark to them to protect your copyrights. You can add text, image or tiled watermark; and set 40% opacity for your texts. Not much font choices but enough to fulfill its purpose.
To Create Quotes, Covers, How-to Pictures & Social Media Posts:
You can easily create a quote from the ready templates in quozio. All you need is type in the content and author. No uploading required.
Here's the final result: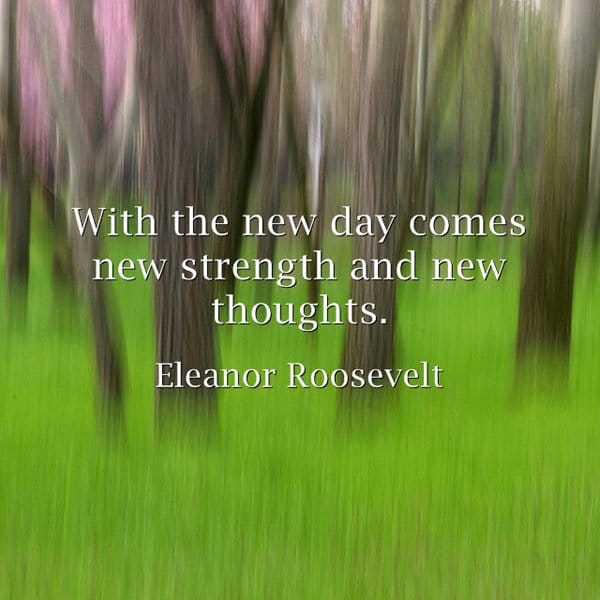 You can choose to pin directly by using the pin button below the template but the source will be leading to Quozio. You can change the link after or save the file then upload it manually.
Tip: You can create a quote from Quozio then use PicMarkr to brand your picture with watermark.
You can upload own picture or customize the poster with ready-made templates. You can either keep the border or remove it, or create a text-only poster with Posterpin. All these can be previewed before saving it to your PC.
Final result for the chosen quote:
Stencil (formerly known as Share As Image) allows you to create and customize your how-to images easily. It's so simple to use, you can choose from over 5 millions royalty-free photos to create beautiful images for your social media posts. Stencil is also integrated with Buffer so if you already have a Buffer account, you can schedule images from Stencil too.
Comparing to above tools, PicMonkey can do so much more than just creating quotes. Not only it allows you to touch up your picture, you can add seasonal effects, frames and create collages from your uploaded photos! Here's one I created for an article I read before uploading it to Pinterest.
However, you can only use PicMonkey for free up to a point. You'll need to subscribe a plan if you wish to download or share an image.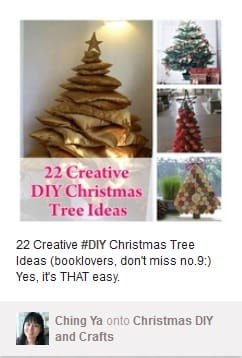 To Capture Website Screenshot:
This browser extension allows you to take a screenshot from a webpage easily and crop it. A fantastic solution for blog posts that have no images or when the blog images are too small for pinning. Plus, it also allows you to Pin a PDF file, however this is only enabled for Chrome browser.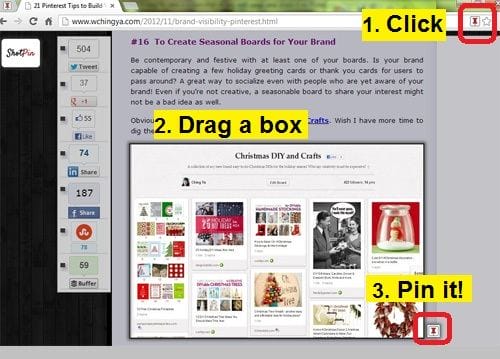 Online Photo Editors:
Pixlr is a free image editor that you can use directly in your browser, no download required. You can choose to upload the pic from your PC or open image by URL. It's like a simpler 'Photoshop' tool yet so equipped with most of the necessary features: filters, layers, adjustments and even elements! Perfect for any intermediate to advanced image editing work before uploading it for blogs or Pinterest. Pixlr comes with paid versions as well, with more features such as extra overlays, icons, decorative texts and more templates.
LunaPic is a web-based photo editor that is famous for its multifunctional photo effects: to create animation or blend photos together etc. Same as Pixlr, you can open an image via URL as well. Besides editing, there are over 200 effects and filters to be chosen, including art effects for your pictures.
FotoFlexer is fun and easy to use. It offers one-click tweaks with some advanced editing tools. Upload your photos and start editing at will. You can beautify, decorate, distort and apply multiple effects to your picture. Apart from photo effects, you can rotate, add filters, frames, stickers, shapes and more.
If you are not into complicated customization, iPiccy is the online photo editor for you. It's easy to navigate from one setting or effect to another. You can edit picture, make a collage and add text, stickers, overlays & apply text effects.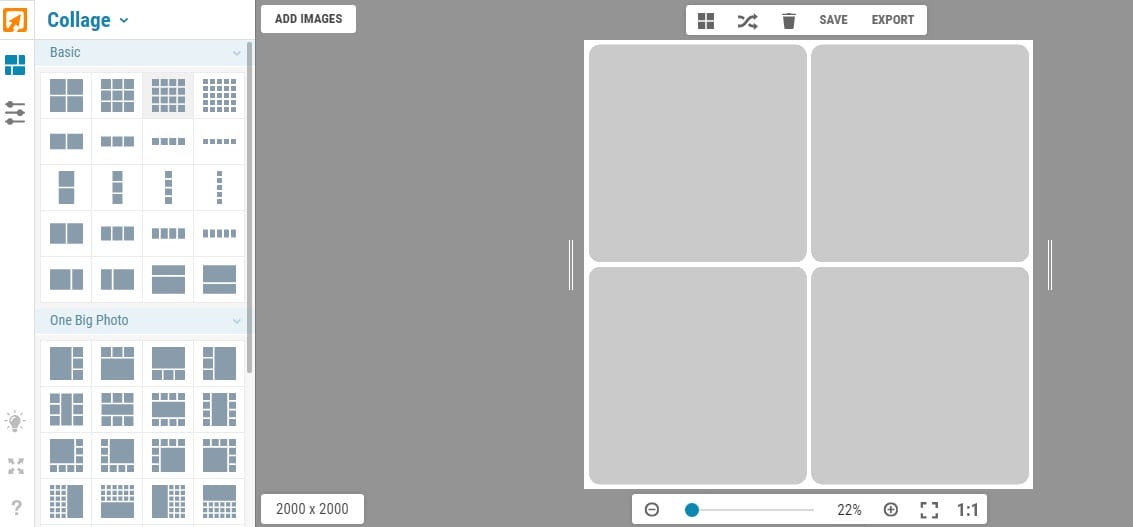 Ribbet is very similar to iPiccy, including some of the options but a few (such as touch up, stickers, effects, frames) are for premium members which you need to register first before using it. Free plan comes with basic tools and filters, with photo-uploading limit to 5 photos at once. If you're not into registering then can always check first if iPiccy or FotoFlexer has the option you need.
For Pin Scheduling:
Tailwind is a powerful social media scheduling tool for Pinterest and Instagram. For a free account, you can add one Pinterest profile and schedule up to 20 posts per month. You'll have access to basic analytics and unlimited post designs (with watermark, of course). Although Pinterest has its own native scheduler, however with Tailwind, you get to find out the optimal time to reach more people and even collaborate with other pinners within your niche via Communities feature. Perfect for intermediate and advanced pinners!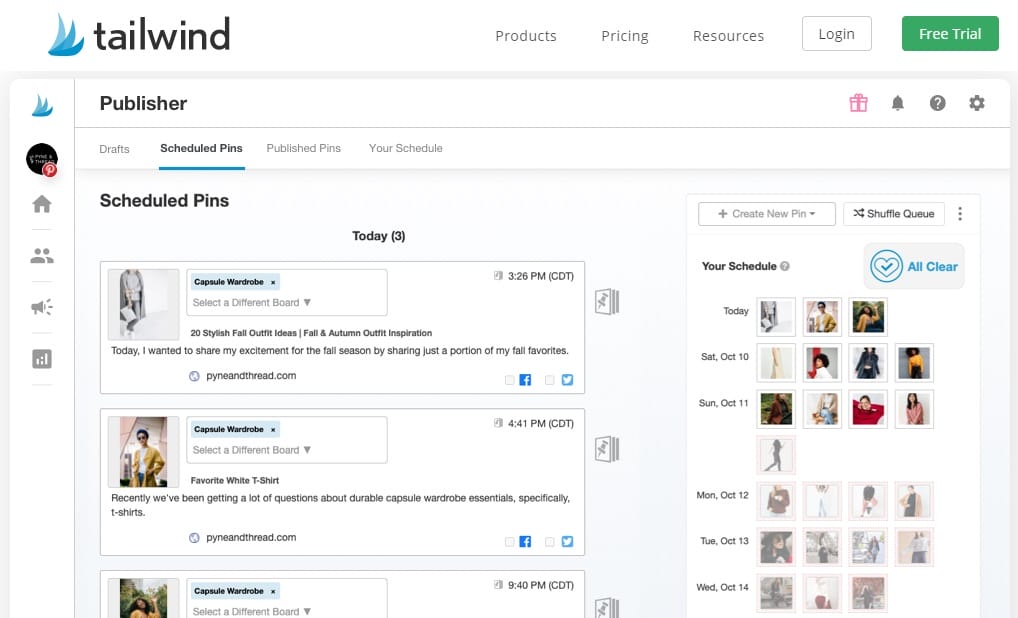 To Create Infographics:
Equipped with all the data and rich media resources but no idea how to present them? Infogram is your answer! How? By letting you add all those visual content into their ready-made template without much hassle at all. You can create basic chart or an infographic, save your work in the library, duplicate it (optional) and edit from there. Infogram's free service provides quite a number of elegant designs. Great tool for anyone who's not much into designing or image editing but just to tell your story with facts and figures.
To Read: How to Easily Create Infographics in PowerPoint
For Fun and Entertainment
Another fun thing to try is to apply humor on charts. All you need to do is add in the text and adjust the portion for the chart as shown:
Here's an example of how it will look like:
Extra Tip: I'm not a fan of memes, but if you're into them then perhaps can check out this meme generator.
There are just too many Pinterest apps available. Even so, I think the above apps are pretty sufficient if you just started to emphasize on growing your presence on Pinterest.
Now It's Your Turn
Any other Pinterest tools you are currently using to grow your brand presence and effectiveness? Love to hear them. If not, have you tested any apps above? How are they working out for you?