20 Innovative Ways to Use Visual Content to Rock Your Facebook Page
People keep talking about getting 'visual' with Facebook page updates. Don't know how to get started? I hereby compiled a list of major types of visual content you can experiment on your Page. Hope they will trigger your inner creativity to engage with your audience better with graphics, images and photos.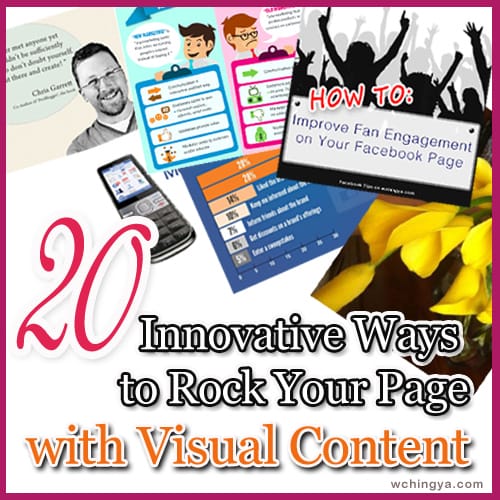 Note: I purposely excluded the amount of likes/shares/comments from the examples so you can focus on the content, not the numbers.
How to Use Visual Content to Rock Your Brand on Facebook
Express Gratitude and Appreciation:
#1  To Highlight Your Fans
Acknowledge fans for their great achievements or continuous support on your Page. For a fan to realize his/her loyal participation been addressed on your page, you can be sure they are more likely to return and even share your page with their friends in return.
If the fan is not in your friend list, you can tag their Facebook page instead:
Takeaway: Create something fun and encourage your fans to tag themselves (or even friends) to spread the word. It's a good practice to advice fans to tag only those who might be interested in the event: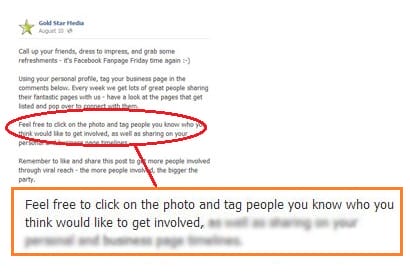 #2  To Create Something Special for Fans
It can be a reminder to claim an existing offer. Create a surprise or a contest that is exclusively for fans using third party app and notify them with an eye-catching image. Make it enticing enough for click-through. A hand-written note is a good way to humanize your brand: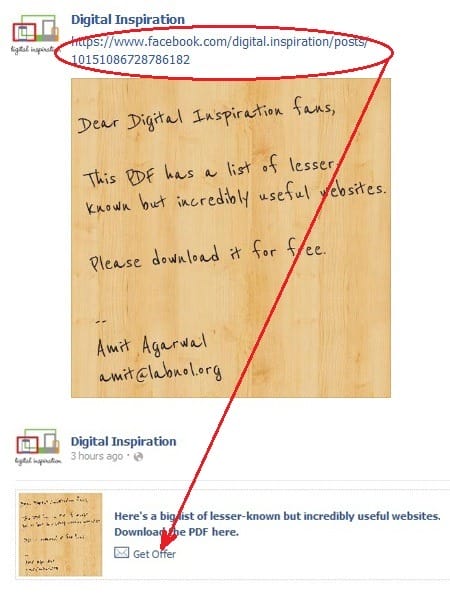 Or an ebook for everyone: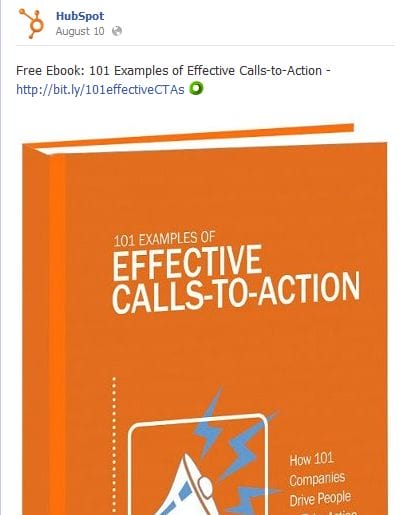 Takeaway: Always remember to use third party apps when hosting giveaways or contests. The last thing you need is to violate Facebook Promotions Guidelines.
#3  To Hold a 'Fans' Day'!
Page events like 'Page-Tagging', 'Boast About Your Blog Day' are great methods to engage with fans and increase page visibility. I love to have 'ShowOff Friday' where I welcome my fans to do a little self-promotion. A fantastic way to know more about your fans and what they do. More examples:
i)  Blog Bragging Day
ii)  Fan Page Tagging Day
iii)  ShowOff Friday
Takeaway: Make sure your picture sends out a positive vibe so fans are more likely to notice and join the party!
#4  To Express Gratitude to Someone
Give thanks to a special person who contributed to your achievements. It's always thoughtful to shine a spotlight on someone (via tagging) so your fans get to know him/her too!
Takeaway: A simple yet personal picture worth a thousand words. Authenticity counts!
Fun Stuff: Invite Fans to Participate
You may find it's easier to get fans' attention when posting 'fun' stuff, let's see:
#5  To 'Add a Caption' to the Picture
Choose an interactive picture and ask fans to throw in their BEST lines. You can provide incentives for those who participated – depends on how you'd like to give back.
Seriously, who can resist a cute picture like this: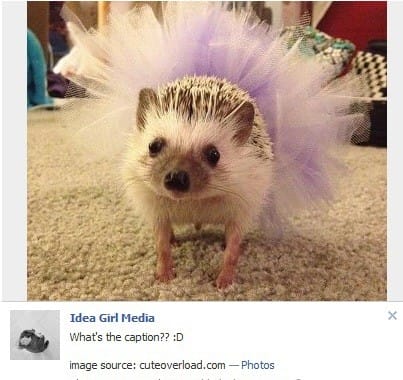 Takeaway: Share picture that depicts your brand personality. Be selective.
#6  To Share Non-Work Related Pictures
This includes cartoons, memes, inspirational quotes, jokes and anything that made people feel good and amused about. But be careful with your selection. Sometimes popular doesn't mean suitable for your audience.
Mari chose a fun quiz for her fans. Good reminder to not disclose the answer in the comment so more people can join the fun: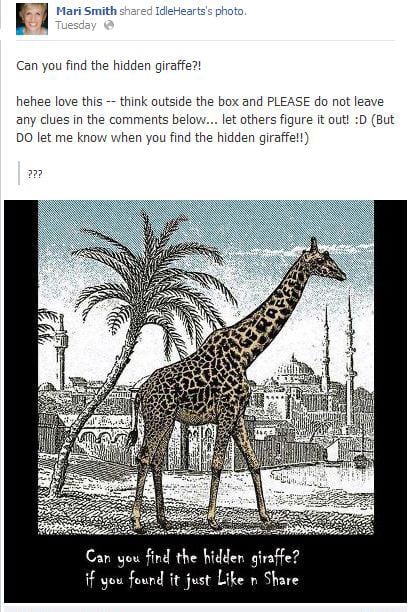 You don't picture works for 'Fill in the blank' too? Of course it does: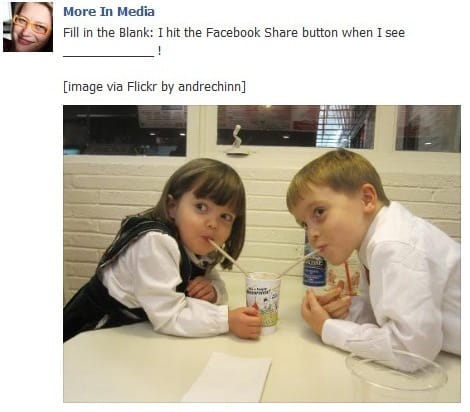 Why not some 'people behind-the-brand' photos?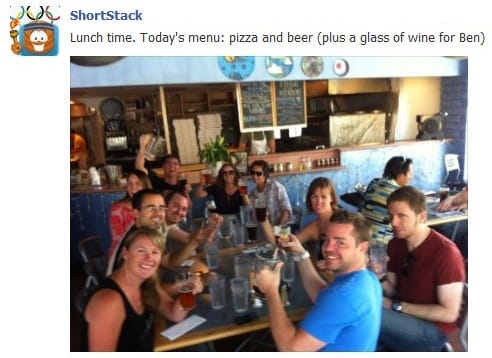 Takeaway: Besides the fun, ask your fans to express their thoughts about the pictures, get to know where they stand, what they like/dislike.
Involvement: Request Opinions from Fans
#7  To Make a Brand-Decision
Involve your fans to pick the best visual element for your promotional flyer, ebook cover, website theme or even a Timeline cover. Give them a sense of belonging by taking part in your decision-making. You might even get amazing ideas for your next project!
#8  Seek Help? Why Not Start from Fans
Looking for some assistance? Start from your circle of trust (fans) with people who support you and what you do:
Mutual Understanding: Get to Know Your Fans First
#9  To Find out Your Fans' Preferences
Use pictures to learn more about your fans. Keep the conversation active with relevant questions.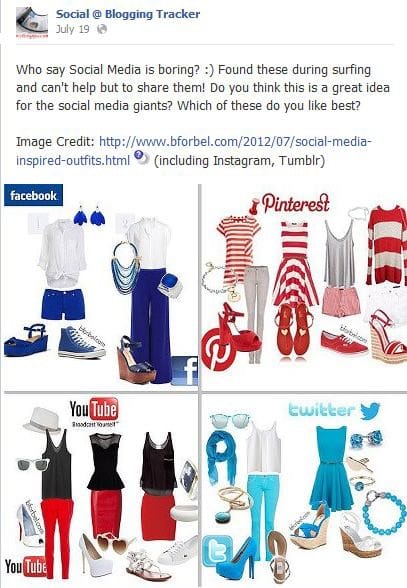 Takeaway: Facbeook Insights recently updated with new metrics for 'Fans only'. You will have a better idea on fans' perceptions of your posts in general.
#10  To Ask Fans to Pick A Side
How about an easy Yes/No question with graphic included? Ask fans to express their opinions in the comments if agree/disagree is an important call to action!

It can also be something fun,
Takeaway: While some pages prefer to go for 'controversial' questions, I prefer to keep things niche-related. It depends on your brand personality and how you'd like to educate your audience.
#11  To Share Something that Resonates with Your Audience
Make sure what you shared strike a chord in your fans' heart.
Takeaway: Image can be a great communicator so try to be as relevant to your brand as possible.
#12  To Spark a Discussion among Fans
Although there are many ways you can achieve this, but I'd like to emphasize on using image/graphic for this purpose so people can tap into the conversation easily – something as simple as a screenshot:
For Brand Recognition:
#13  To Showcase Your Portfolio, Artwork, Designs
If your work is graphic or design-related, use them to express your brand for full potential and visibility! Or if you have a Facebook app for that, add the link: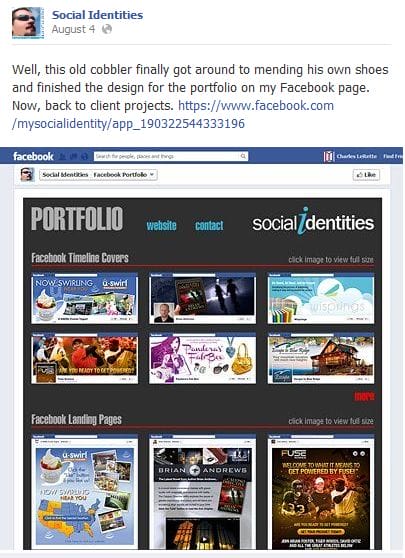 Takeaway: If your client is super-satisfied with your work, ask them for a testimonial and add that to your photo description. If you're worried about copyright infringement, add watermark to the photo. Tell a story from the design and how you achieved the end result is a great idea!
#14  To Post a Screenshot for Your Latest Blog Post
While using a main post image is one way:
Another is to capture a screenshot with blog title and post excerpt. This is great for post that do not come with a main blog image – but do make sure the Title is catchy enough to make up for the graphic-loss.
Takeaway: Social Media Examiner is smart in this – did you see the Twitter (social) sharing proof on this article?
#15  To Share Your Branded Graphics, Quotes or Photos
The advantage of a branded visual content is you can include your page name or website link within. If it goes viral, more people will know its source and where to find it, even if other pages re-use it without tagging your page.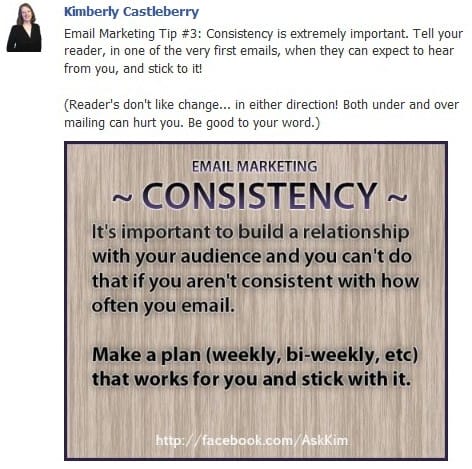 Wise words from an influencer of your niche, you're bound to see that go viral like Amy's post did: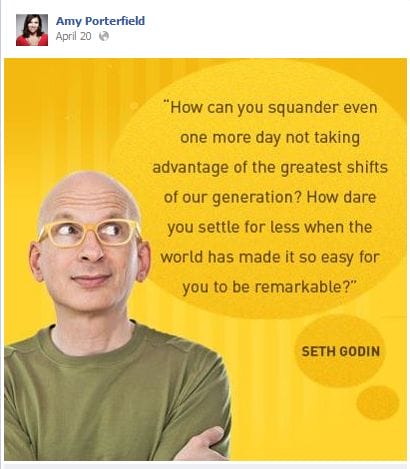 Be the Source of Information:
#16  To Provide a Niche-Related Info with Screenshots
It can either be a new found feature or a resource that your audience should be aware of. If it's a social networking site, encourage people to connect with you:
Don't forget to highlight your favorite tip from the resource before publishing:
Takeaway: Whether it's something general or detailed, as you get familiar with your fans, you'll know the types of info they crave for. Work towards educating your fans and spice up your posting with extra tips from your niche.
#17  To Introduce an Interesting Infographic
Try adding a Call to Action in your photo description: share it, pin it, comment on it. Make sure to credit the original source so in case the graphic is too large to fit properly in Facebook photo, your fans can view it before responding.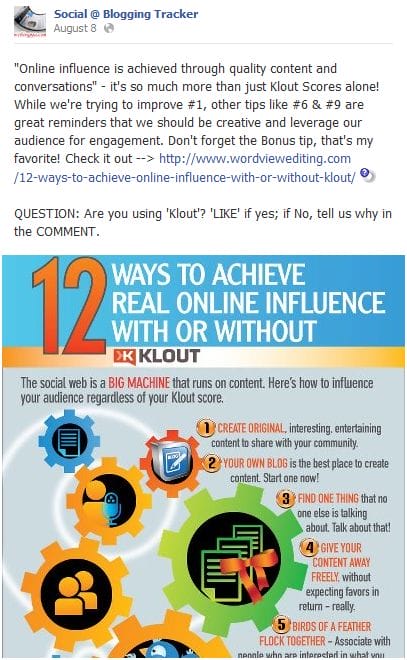 Takeaway: Try to raise a few questions from the infographic; pinpoint a few important facts to raise awareness and suspense for full view.
#18  To Disclose Surprising Stats, Results or Findings
It can be a graph, pie chart, or survey results in any form. Not only you can invite more people to share THEIR results (and thus, improve the engagement rate), people are inclined to share your findings based on real examples.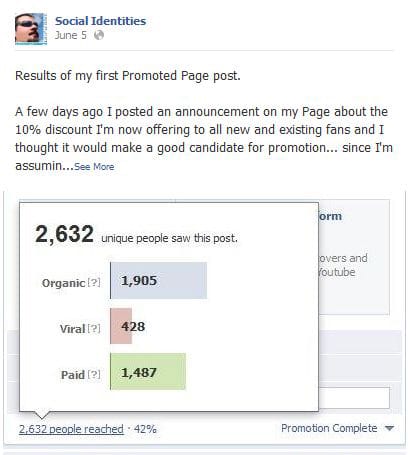 For Announcements and Notifications:
#19  To Announce Events or a Brand Makeover
Webinars, Twitter Chats, training events  – make them known! Make full use of that Timeline Page of yours.
How smart of Victoria to announce her interview with Marie Claire while adding a question for fans to participate:
#20  To Remind Fans about Your Timeline Apps
Spending all those time and effort (maybe even money) to personalize those Timeline apps below your Cover? Don't waste them. Polish them up with updated info and highlight one (or two) per week that requires their utmost attention. Renovate and re-introduce your apps with catchy app images.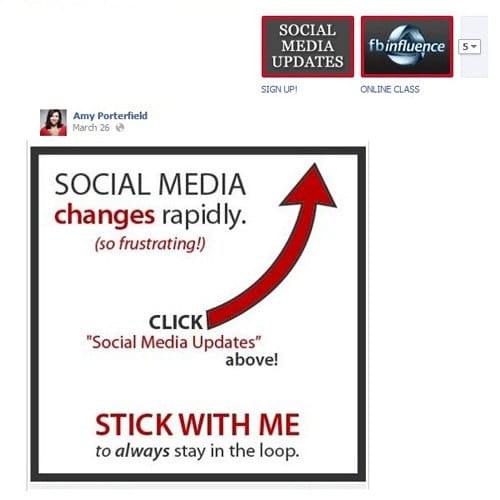 Don't be afraid to experiment with your visual content. Remember, not all images will get the same compelling results as your most popular post. People are sometimes more likely to respond to a funny joke rather than a serious research. But don't post for the sake of 'popularity', always keep your major objectives in perspective. Let your fans be a part of your page instead of being marketed to. While providing value and learn from the process, have fun!
Related Post:
15 Must Know Tips for Small Businesses to Prevail in Facebook Page Posting
9 Practical Tips to Improve Your Facebook Page Performance
Now Is Your Turn
Are you all pumped up to get 'visual' with your Facebook Page this week? Do you have any more tips to share? Tell us in the comment.