2 Excellent Facebook Page Apps to Get Email Notifications (2011)
It has been four months since we talked about how to receive email notification for facebook page updates. Up till today, this feature remains unavailable on facebook. Apart from regular checking, page admin can only rely on third party applications to monitor upcoming posts and comments from fans.
I had previously introduced Page Notifier and Fan Page Notifier to monitor page activity (read this post to learn more about them). Page Notifier's free version provides one-time-scan per 24 hours. As much I'm satisfied with its results, I longed for more scans in a day. As for Fan Page Notifier, the last time I got an email notification from it was end of December 2010. Not sure why it stopped. I went back in and updated my subscription recently, we'll see how it performs few days later.
It's absolutely fair to have limitations when using a free application, I understand that. In fact, I appreciate the app developers for trying to make our lives easier with these nifty facebook applications. Still, it never stops me to source for better alternatives, which is why I'm thrilled to introduce you these two new, free facebook applications that made my page monitoring a lot easier starting 2011:
Hyper Alerts won me over with its tag line 'The Feature Facebook Forgot' (how true is that!). It's currently in public BETA (FREE) so definitely worth a try. The setup is almost instantaneous, start by registering yourself with an email:

Then, decide how you wish to add your facebook page to be monitored:
Option (1): Add Alert by URL
– All you need is to type in your facebook page URL -> Add, and you're set. You don't need to add this app to your facebook page at all! Plus, you can even monitor other fan pages you like but not under your administration.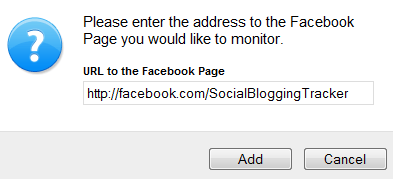 Option (2): Add Alert from your Facebook User
– This option, on the other hand, requires authorization to access your facebook account. The purpose is to retrieve all facebook pages you are currently managing with your profile so you can select multiple facebook pages at once.
Normally I would go for option (1) since no strings attached (less privacy concern). But in order to receive instant email notification for new posts and comments, I was requested to connect my facebook page with the app anyway with option (1) :
So bottom line, you have two choices based on your alert frequencies:
If you refuse to allow Hyper Alerts to access your facebook account, you need to settle with either one of these alert frequencies: Hourly, Daily, Weekly or Monthly.
If you prefer to receive email notification 'as soon as possible' for new posts and comments,  it's a must to add Hyper Alerts to your facebook page (authorization required).
For now, I don't think HyperAlerts is capable of notifying new photo comments (within photo albums) but only updates from the page wall (UPDATED: Now upcoming photo comments will be notified):
What I love about Hyper Alerts:
It's always a courtesy to ask if user wants to add the application to their facebook account. Even if we are not ready to allow access for Hyper Alerts, it still gives us other options – that's thoughtful. I love how a user can opt-out of 'Own Content' so only fans posts or comments are notified, reducing the noise in our inbox. Not to mention, the ability to monitor other pages we like is a bonus!
MediaFeedia is actually a facebook management tool and 'fan page notifications' just happens to be one of the offered features. Similar to most web applications, you need to register (either via facebook connect or email address). Then, you will be asked to import your facebook account to select the pages:
Once confirmed your page selections, go to Fan Page Notifications -> Start Monitoring -> type in your email address to receive page alerts. The maximum number of email addresses you can enter is three:
This is how mediafeedia email notification looks like in your email:
Mediafeedia includes updates from the page admin him/herself. By clicking at 'Comment' you will be redirected to your facebook page to reply and view the complete conversation:
What I love about MediaFeedia:
I have started using MediaFeedia since early January, I must say this application is exactly what I was looking for to improve my page monitoring with Page Notifier. The scan results are very similar to Hyper Alerts' but with extra features such as post scheduling and email invitation to other admins.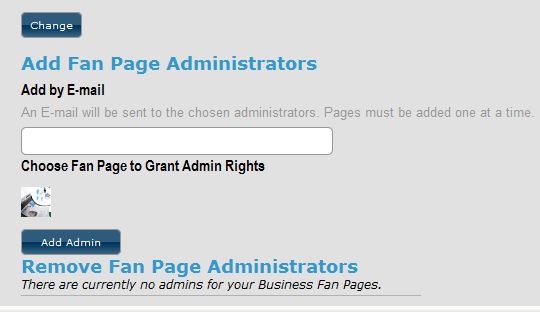 Hyper Alerts and MediaFeedia are both showing profile thumbnail in their email alerts. I find that a significant 'visual' improvement for page notification apps, also a good way to get familiarized with who our fans are via their profile image.
Now Is Your Turn…
How do you monitor your page updates? If you have been using other facebook page notification apps, how would you compare them with Hyper Alerts and MediaFeedia? Kindly share your thoughts in the comment.
Like what you're reading ? Subscribe via RSS Feed or email so you won't miss a thing: