18 More Creative Tips to Fire Up Your Facebook Page Cover Photo
Note: this is a sequel to '15 Creative Tips to Rock Your Timeline Cover Photo for Facebook Pages'.
Everyone is busy converting their Facebook Pages into Timeline layout before the official roll out on 30th March. Cover photo continues to be a major issue for many as inspirations are few to occupy that 851×315 pixels spot for brand visibility. Due to that, I've decided to write a sequel to earlier post, hopefully 18 more of these tips (with 50+ cover photos from non-big-brand pages) and a BONUS tip near the end can assist you in firing up your new Timeline page layout. Buckle up your seat belt for this is going to be another joyride.
Disclaimer: Below pages are mentioned due to their creative use of cover/app images. It has nothing to do with affiliation or promotion for the products/services they offered.
#1  To Use Cover Design that Matches Your Brand Presence
A good design can be used in various social networking platforms for brand recognition. The Agents of Change uses the cover design (and timeline app image) that matches their new business cards (leaving out the contact information, of course).
And this is how their business card looks like: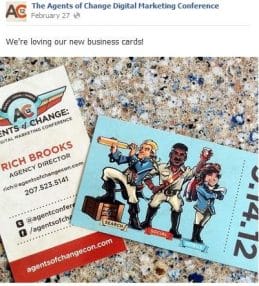 #2  To Add Watermark for Your Product Cover
A lot of artists concern about copyright infringement when displaying their artwork in the cover. Oana, the photographer published a book named 'Aglow' and created a page for it. She cleverly added a watermark on the cover, stating her ownership while showcasing some of her best works.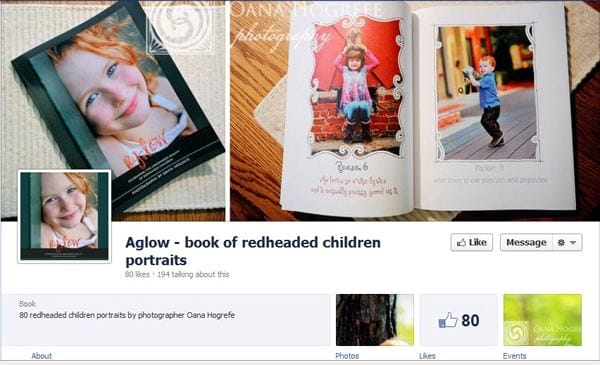 #3  To Highlight the Important Areas in Your Cover
Despite with all the taglines and short descriptions, sometimes focusing on a particular term or area will alert visitors what your brand is really about:
#4  To Use Photo that Strikes an Emotional Chord
If your cover photo can strike an emotional chord of those who viewed it, that's bound to create engagement and impact! Not to mention evoke awareness among your fans and visitors.
I just LOVE this cover! Doesn't it remind you of something?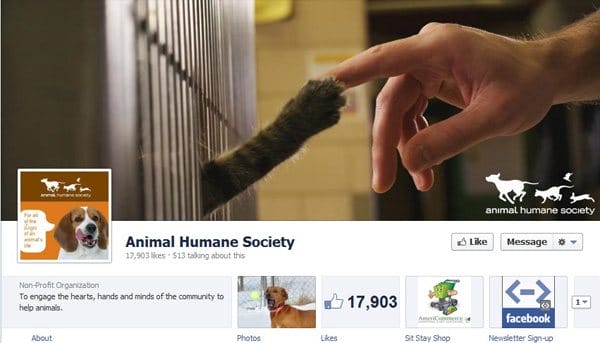 Looks familiar?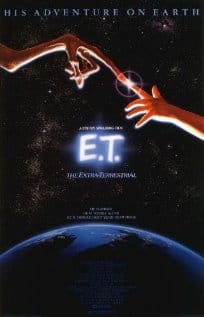 Or a picture that shows how your organization serves the community:
Or an inspirational story of a public figure: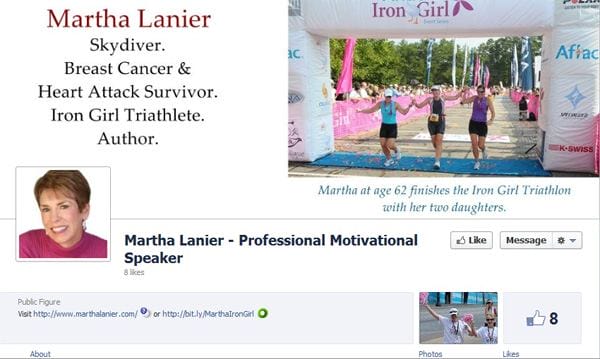 Or a continuous effort to protect what you believe in: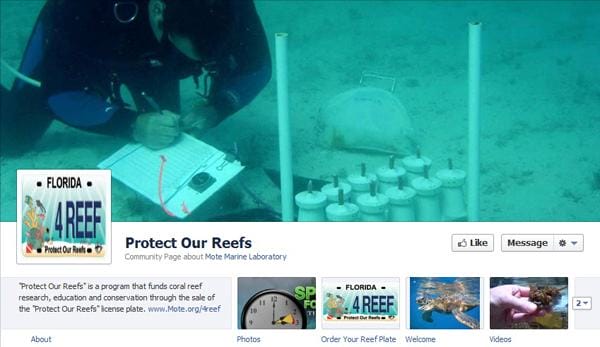 #5  To Have More Than One Method in Showing Appreciation
We've talked about how a cover photo can be used to showcase page fans as appreciation (I got one on my page too, head over there for a look). Actually there are more than one way to do it:
a. Appreciate Friends on Your Page
Beth Kanter's Timeline page cover caught my eye in which she created a huge collage of her friends in an artistic way:
b. Manually Hand-Picked Your Loyal Fans
Oretta rewards her fans weekly via her cover image:
c.  A 'Thank You' Note to Supporters
Sometimes a banner and lovely smiles will do: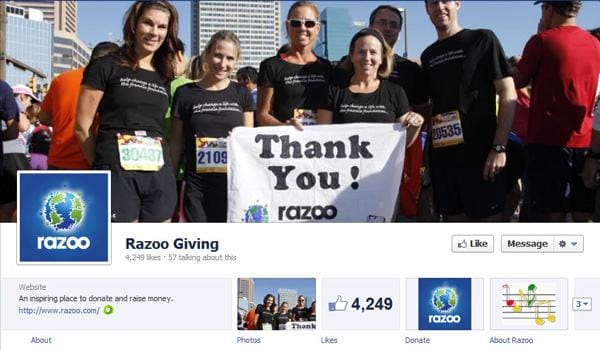 d. Let's Get Festive!
I came across Mari's page on St. Patrick's Day. It's hard to not include this – her innovative idea to add a festive feel to her cover inspires us to do more with ours:
#6  To Expand from the Main Tagline
I just love how a word can be stretched for more meanings. For example, Dawn clearly explains how social media can be more than just a 'Party':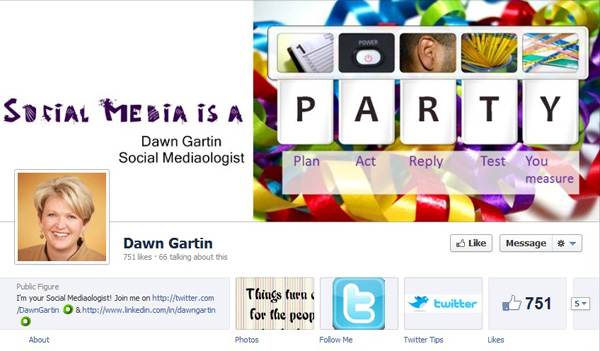 Ever wonder what could be derived from 'Marketing'?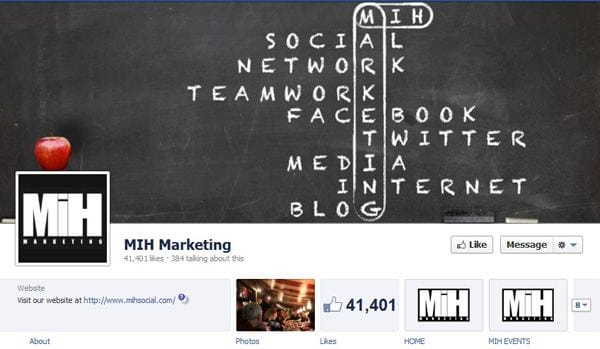 #7  To Use Impressive Art with Hidden Messages
This is more than just an ice cracking picture. Can you read what Greenpeace New Zealand is trying to tell you?
#8  To Use Creative Product Sets for Your Cover
In previous post I mentioned about showcasing your products in the cover. Here I would like to stress on using a none-mediocre-way to do this. Learn from Dove Chocolate Discoveries where they display creative work made from their product,
instead of the common pictures found on their website:
Little Chipipi with their products blend in together to brighten up a kid's bedroom: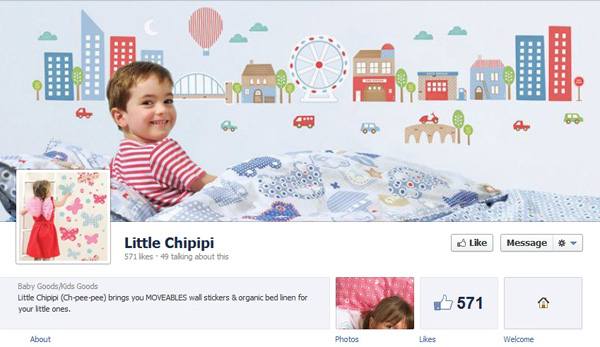 #9  To Showcase Your Portfolio with Image Thumbnails
A lot of people misunderstood only photographers get to showcase their stunning photos from the cover. Truth is, if you would like to showcase a variety of your master pieces, why not do so by using the image thumbnails: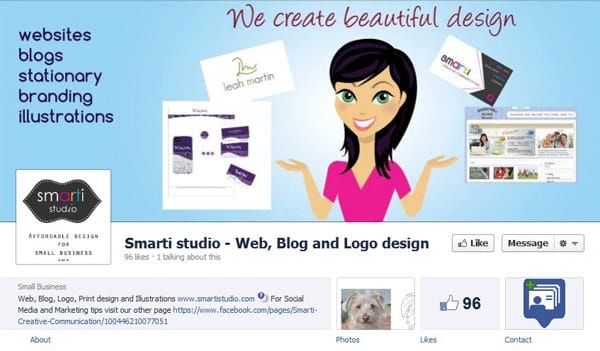 Or brands who are currently using your product or application:
#10  To Showcase Reliability of Your Brand
Another good use of cover is to showcase awards and recognitions from your niche authorities. That is a good way to instill trusts and reliability of your brand, not only to your fans but for first-time visitors as well.
#11  To Merge All Facebook Elements into One
Notice how below pages smartly integrate designs from all three facebook elements (cover photo, page profile and app images) into one harmonious blend?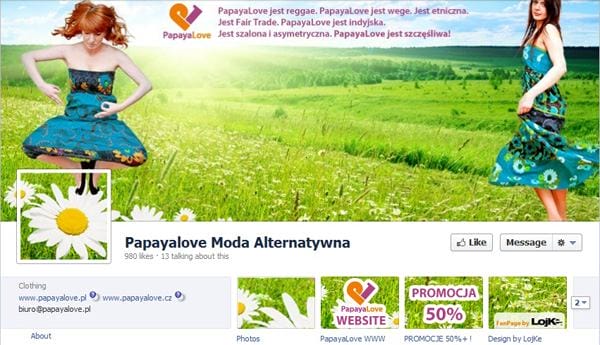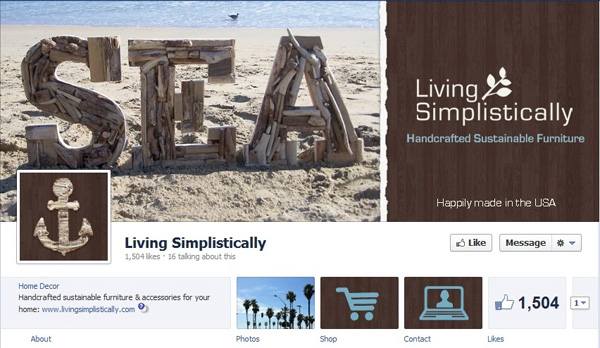 Note: You get to see more harmonious examples like these in the 'Bonus' section below this post.
Too much work? How about just the cover photo and the page profile picture?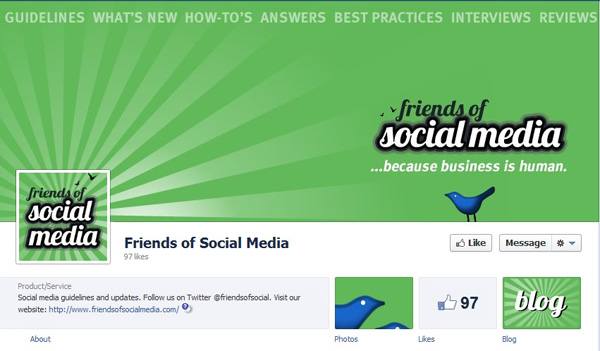 #12  To Consider Landing View before the Complete Cover Image
Only half of the cover is visible for all landing view to any Pages on Facebook. See how L'Arche USA is making sure their descriptions show up clearly and neatly when visitors land on their cover,

before viewing the complete cover image: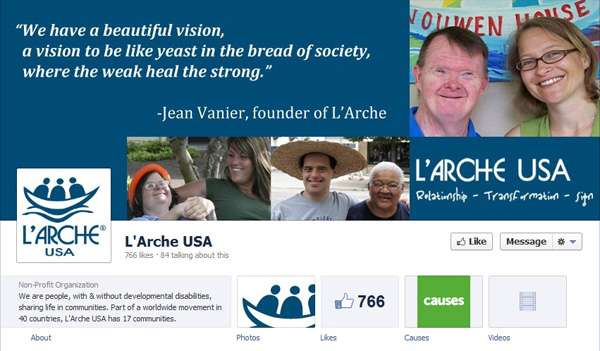 #13  To Evoke Curiosity
It's more than just a picture sometimes. Lindt Gold Bunny managed to capture both my curiosity and attention with its cover:
#14  To Add Portrait even It's NOT a Public Figure Page
You would notice in previous post I talked about how public figures are using own portraits in their pages. Now even service providers can benefit from using their own portraits too. Your fans will know who they are communicating with on the page: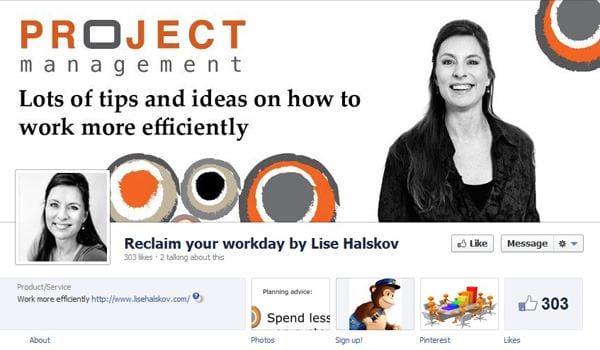 #15  To Showcase Your Front-Liners in the Cover
This is similar to 'people behind the brand' but in a detailed manner – profile pictures and names. Let's say you have a group of writers for your website. They are the front-liners and people (commenters, readers) are more familiar with them comparing to your brand name. Why not get them on your cover to say 'Hi'.
#16  To Show Business Location or Offices
I know there are mixed reviews about whether or not a building image should be on a cover photo. In my opinion, it's all about how the brand is using it. For example, Fona International uses staffs picture as the page profile pic to add more 'life' to the page: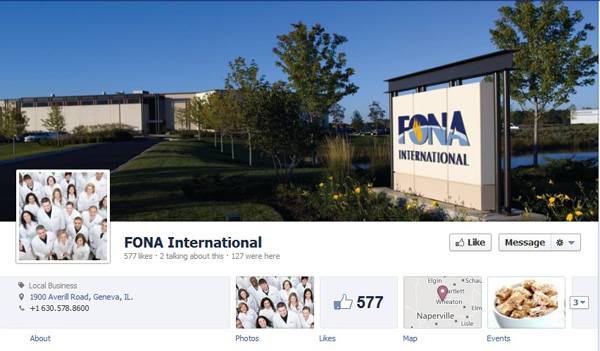 Certainly a peaceful, beautiful shot of the winery doesn't hurt: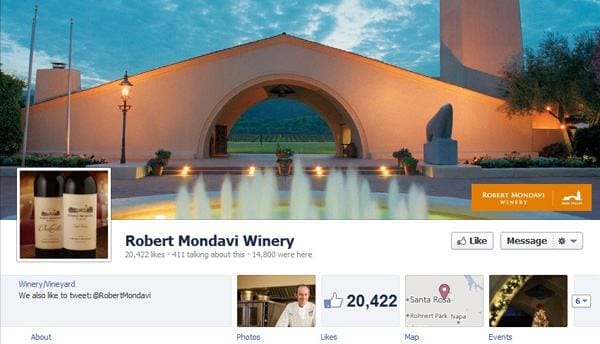 Or a panoramic view of the office:
#17  To Brand your Timeline Layout with Your Website Design
This is quite an interesting attempt to personalize your page's timeline layout using your website design.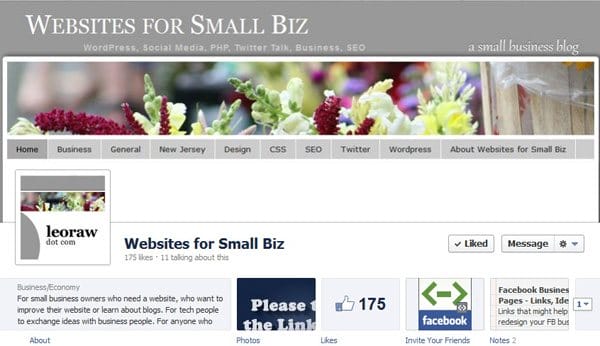 #18  Animated Figures and Story Telling
It's fun to use animated figures to bring life to your Timeline cover. Twirp Communications has a comic that is yet to complete, but I would love to find out what the 'twirps' are saying when done. Don't you?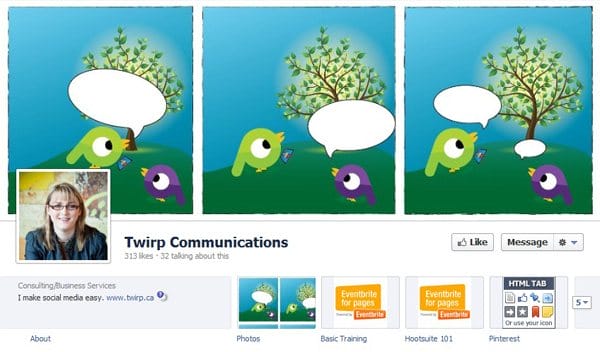 To tame an internet monster and many more: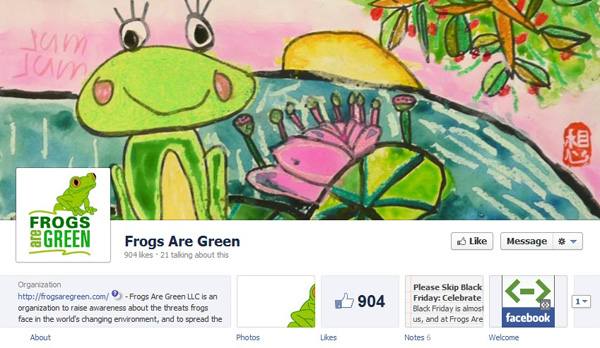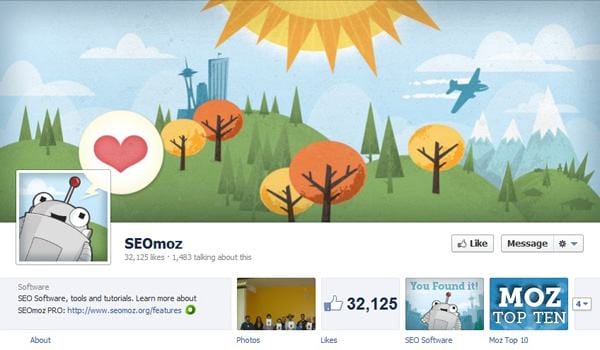 BONUS:
Visual Branding via Timeline App Images
There are many ways you can customize your facebook page for visual branding. Apart from the attractive cover photo, make use of your facebook app images to create harmonious, recognizable brand presence for your audience.
For example, Amy designed her facebook page via three major colors: red, white and grey,
which are the main colors on her business blog: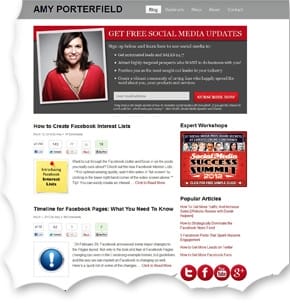 Here are some other great facebook page designs that worth a look. Notice how their app images are neatly blend in with the cover photo and profile picture: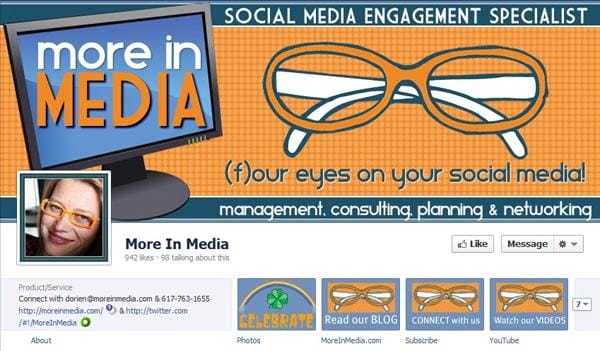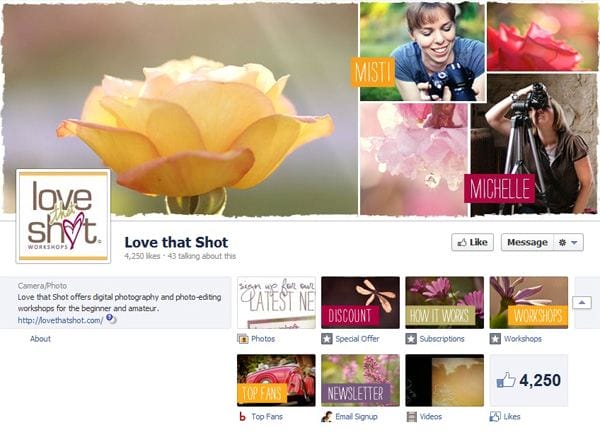 Who say 'harmonious' has to be the only way? You can always try a more 'dynamic' feel for your app images, for instance:
What If You Have More than 3 Apps to Show?
Another great idea I love is from AppAddictive in which a call to action image is posted to remind fans to visit other app icons by clicking the drop down menu: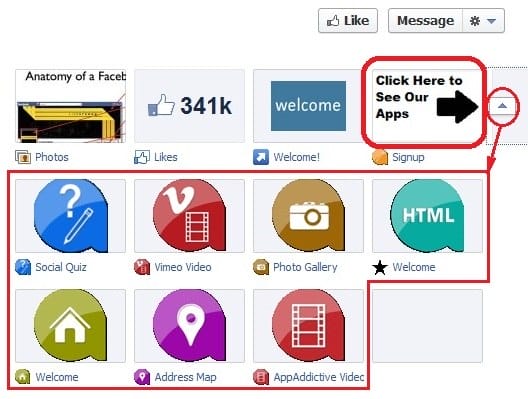 How About an Explicit Call to Action to 'Like' your Page?
No harm in adding a 'Like Us' image for your facebook application: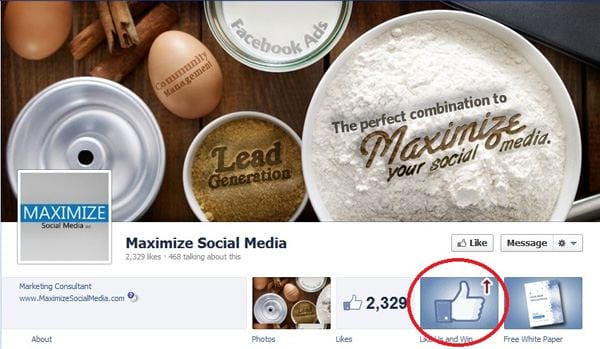 Recommended Read:
Facebook Timeline for Fan Pages: 21 Key Points for Marketers
Graphic Design Resources for Facebook Timeline Cover Image
[Updated 21/03/2012]:Minor edits had been made to remove examples with explicit facebook logo in it until we are absolutely sure if that is allowed. Any information about this is much needed.
Now Is Your Turn…
Is your facebook page ready for the big transition to Timeline layout? Do you have any concerns? Share with us in your comment. Or, if you would like to share your stunning cover photo, kindly do so via this link.
Like what you're reading ? Subscribe via RSS Feed or email so you won't miss a thing: