16 Misconceptions About 'Serious' Blogging
In February 2009, I started my 'serious' blogging.
Rather an outlet to ramble, it became a niche blog. Blogging experience had never been the same after that: lots of research and readings to be done, a post won't get published unless proofread done up to 5 times or more. Visitors are my biggest concern, and it's always about adding value and improvise the content…
Yes, SERIOUS and a lot tougher, but I had the most satisfaction in doing.
But it was never the case before that. In fact, some assumptions were made during those period which today, will be declared as 16 misconceptions about serious blogging for my part
:
1. It's all about ME !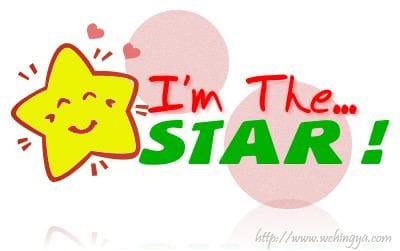 As much we should have personal touch in our stories, doesn't mean we need to focus on 'ME!ME!ME!' all the time, unless it's a personal blog entitled 'It's My Life' (yes, that WAS me). It's good to express and share your opinions, and insert inbound links, but sometimes it's better to be objective, and provide other useful resources instead of mainly self-promoting. Hard sell won't work and same as in social networking, nobody likes to hang out with an indulgent narcissist all the time.

Suggestion: If you can't stop talking about yourself, try to make a point from your stories. Share the experience/lesson learnt, or how you cope with the difficulties to evoke conversations. Make it less 'promotional' and I'm sure many will join in the discussions. Ask yourself, are you an Online Friend or Real World Sales Person?
2. I need to say what people like to hear to attract traffic !
Visitors come for what you can offer them instead of meaningless adulation. Write what you're interested in and be truthful. There was once somebody asking me to write a post — 'How to gain 15k Twitter followers in one month' for traffic purposes but I just couldn't do it.

At some point, we will make a stand for what we believe in that may not agreed by many. If you do, try to

back it up with relevant data/links, and be selective on the words you use to avoid unnecessary disputes. Make sure you got plenty of politeness and objective thinking before you jump into the whirlpool. We don't blog/comment for fights but to exchange ideas (at least that's my intention). Be nice doesn't mean you're chicken out, instead to learn being a bigger person.

Suggestion: Readers will most likely connect to your stories if you being honest. Not being a 'Me Too' author is challenging. Try to use different tactics and Eliminate The Echo Chamber . People will appreciate your effort to be different, and it brings out the charm in you. Just don't try it TOO hard.
3. I need to be Perfect in order to blog !
You don't have to be a Mr. Know-It-All to blog. I'm not a good writer, full of 'unnoticed' grammatical mistakes but I blog anyway. I particularly inspired by the post 'The Courage to be Wrong' by Jonathan Morrow; and 'The Art of Getting Things Wrong' by Chris Garrett. We are not natural born pro blogger but we could certainly learn.

Suggestion: Start your blog with honesty, admitting you're not fully equipped with all the knowledge about your field but willing to share what you know. People will accept your sincerity and shortcomings. Don't try to outsmart your readers. Hypocrisy is a fatal error in self-promoting so beware when you're promising more than you can deliver.
4. I don't have to learn about CSS/HTML codes !
If you plan to blog, there's no escapism from HTML codes. It is still important to know some basics to have well organized, aligned post presentations, apart from good content. Visitors will notice the sense of responsibility and tidiness you have for your work. It's not a compulsory but a big plus in one's working impression.
5. I don't have to learn about photo/image editing !
Suitable illustration makes a post recognizable and memorable. It eliminates the dullness while reading through a lengthy post. I've been obsessed with Adobe Photoshop long before I blogged, and it has been a big help for my presentations ever since. Even if you're not a heavy image user, knowing some basics will definitely add value to your workmanship.

6. Readers will come by themselves !


Oh no, they won't. Unless your blog has a special niche then probably some may find you through organic search. Otherwise, your readers will mostly be your family members or friends that been told about its existence. If you plan to go further, work on your social networking skills, be ready to go high and low in search of potential readers. Make them stay for your compelling content.

7. I can quit my job after installing Google Adsense !
Without traffic, Google Adsense is good for nothing. You cannot click it yourself, or asking people to do it for you. To earn a living via blogging would be a dream come true. However, it's not that simple. It depends on your niche topic and the ultimate goal for your expertise, not to mention marketing strategy, public relations, anything that helps drive in traffic and page impressions. There's still much to learn when it comes to monetizing a blog, hopefully I would have the privilege to share with you in future posts.
8. I only hang out with the famous people/niche bloggers !
This point may evoke some controversy among you. Although I do agree by hanging out with the 'right' group of people would get your blog acknowledged faster if quality content is already your strongest point. However, I do find the importance of networking with other individuals, who unexpectedly turned out to be supportive, inspirational group of blogger friends that I would never trade for anything. Friendship is one of the most invaluable returns I gained from blogging.

Suggestion: Have you been giving the equal treatment to all your commentators? Do they own a blog? Do you return visits or reply their comments at all? Besides spammers or link droppers, there are bound to be some regulars that worth a bit more of your attention. Instead of constantly aiming for 'new' traffic, why not making an effort to sustain your 'regulars'?
9. I could use whatever content/image on the web !
To me, copyright is about respect, and gives credit to the artists/writers who spent massive time and energy on producing the artwork. Both Content theft and scrapping are detestable, besides ruining your credibility and trustworthiness. Copyright infringement has always and will continue to be an issue on the world wide web. But it's the conscious that we shall have as a reliable blogger or human being.
10. Social networking is a waste of time !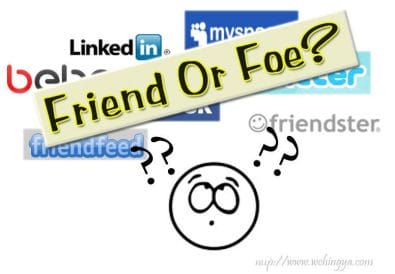 It all comes down to how you plan to use it and the purpose it serves to meeting your goals. Social media applications are immensely discussed and their user base is undeniably growing exponentially. As much as we love to blog, but if you care about having new readership, building new/existing connections, keen about other people's opinions and news updates in real time manner, social networking and blogging are actually, inseparable.

Suggestion: To me, social networking adds up the value, but it's necessary to have self-discipline as to not overspend our time in them and ruining blogging schedule.
11. Being cocky is how you show personality !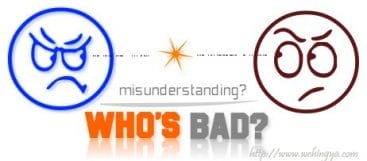 It doesn't work in real life, nor will it work in blogging. I've seen some who are voicing out their disagreements using inappropriate words just to make themselves stand out from the crowd. Not knowing it has ruined own reputations for the sake of creating controversy in the comments. Yes, it may attract attention, but there's a big price to pay. Such disrespectful manner will be remembered by many. I just don't see the benefits of destroying the confidence of one, while showing off presumptuous behavior is anywhere likable by others.

Suggestion: Think twice before you blog or leave your comment, as word spreads; and we all know that nothing is completely 'deleted' on the web nowadays. Don't let your history come back to haunt you. It's just not worth it.
12. I only submit second best articles for guest postings !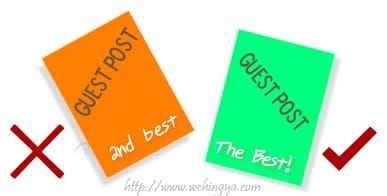 The judgment lies within our hearts: "how much quality you've invested in the guest posts?" To have the opportunity to guest post is an honour. One is expecting you to have equal attention and standard for his/her blog. Write a killer post for the sake of self-standard and impression. If you're having a hard time deciding whether the content fits, consult with the blog author. He may have a total different perspective of your writings, and may approve before you even go near to any dilemmas. A well written guest post is a way to show your gratefulness to those that appreciate your work, an opportunity to bond, while may even win you new readership along the process.

Suggestion: So now, you may need to treat your guest posts differently. Lots of possibilities may result from the post other than a backlink, you don't wish to screw it up. Be prepared for any outcomes, including ways to handle negative comments (gulp). 
13. I can decide web hosting/domain after years of blogging !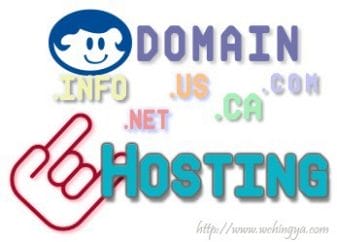 The important question here, is how serious you plan to go with your blog? If it's just a plain letout with no future plans whatsoever, maybe you'll be better off with free hosting platform such as Blogger or WordPress(.com) . Otherwise, I would suggest you to do the conversion as soon as you're adapted with blogging. This is to avoid any ugly consequences including PR drop, old/new domain redirecting errors, data/image lost due to technical failure etc.
14. God! This is tiring! I might as well give up now !
Bloggers will face critics, difficulties, mind blocks that prompt them to give up their efforts easily. Be certain of your goals, and do not give in to minor setbacks as challenges will only build us up instead of beating us down. I'm glad I never gave in when I encountered disappointments, discouraged words and tiredness of managing on/offline work. Perseverance, faith and hard work are what keeping a blogger hold on to the belief that things will work out eventually.

Suggestion: What I would suggest is to have yourself a directory of 'Happy Blogging Experience' (get a cooler name if you like). Have a printout of your 'evidence' if necessary. To me, it's a perfect way to remind me the satisfying moments I've had in blogging and the passion. It's not about self-praise, but to have own confidence boosted in the most unlikely situations. Ask yourself ~ Should I Quit Blogging?
15. I don't need to do anything else but BLOG !
Bloggers don't have to be an outcast. Don't always say 'NO' to whatever invitations or gatherings that coming your way. Sometimes even just a casual outing will give you fresh ideas and inspirations. Be an observant and enjoy being human. Be healthy. When was the last time you ever exercised or eat right anyway?

Suggestion: Make an adjustment to our busy schedules. Embrace our lives while we still have them. Blogging is not 'everything', but a small part of the many elements that make us who we are today. 
16. I spent 4 hours++ working on illustrations !
This is more likely a confession. I spent WAY too much time worrying the images – 15 illustrations caused me 4 hours++ to prepare them. As much I valued their existence here in the post, it's just too time consuming for the sake of originality. Certainly not a help to my already busy schedule with others work pending.

Suggestions: I shall try to reduce time spent on images, obviously. A better time management, more picture source site suggestions maybe?

There are definitely more than 16. Why not share with us your story — your misconceptions about (serious) blogging? Or advice? Fire away!