10 Tips to Optimize Your Facebook Page for Brand Visibility
Update 09/07/2012: Don't forget to check out 12 Tips to Optimize Facebook Page for Maximum Reach and Brand Visibility
Setup a Facebook Page is easy but to maximize its potential for brand visibility requires constant updating and testing. Are you satisfied with your page presence so far or yearning for better results? You'll be surprised how sometimes a slight change in page layout or posting habit could make a huge difference! Why not scan through these 9 tips and start optimizing your facebook page for visibility:
#1  Create a Vanity URL for Your Facebook Page
The easiest yet vital tip is to create a vanity URL for your brand page. You will need to have at least 25 fans before you are able to claim a username for your page. I do get random results for fan count limit during username claiming but all in all, whenever your page is eligible for one, grab it asap!

#2  Add Special Announcement/Info to Profile Image and Photo Strip
Profile picture and photo strip are still by far, the most visible area in a Facebook Page. Input special messages such as visit a particular tab for promo details:

You can also add products, brand testimonials or social media contacts so your fans can spot them instantly via the photo strip:


Bottom line, all of these images are very much alive if you use them properly. Keep them updated for fresh content. Remember, the images within the photo strip are randomly arranged. Instead of creating a banner that requires proper sequence, use them for call to actions and increase click through rates for your custom tabs.
#3  Important Tabs Should be Visible to Fans at All Times
When people visit your Facebook Page without logging in, MOST (if not all) of your page tabs are visible to them. Once logged in, a maximum of nine tabs will be displayed while others collapsed in a 'More' link. Apart from the default tabs (Wall, Info, Friend Activity), move and arrange your top 6 most important tabs inside the panel of links. Always hide or remove the outdated tabs to give way to the relevant ones.
#4  Optimize Your 'About' Section with Clickable Links
Although each Facebook page is given 255 characters limit for its 'About' section, but the first 78 characters are critical because those are showing up partially at your sidebar before visitors need to click 'More' to read the rest. Thus, make sure the most important info or links are displayed ahead of your message.

#5  Link Preview for Facebook Comments
The new updated feature to allow link preview in comments is a bonus. One can collapse or expand the preview so to understand more about the link shared. How Facebook determines which thumbnail to show next to the post excerpt is beyond our comprehension. However, an attractive introduction can definitely encourage click-through so be sure to customize your post and comment well.
#6  Enhance Custom Tabs for Brand Visibility and Engagement
A page with clearly defined, eye-catching custom tab(s) has slight edge over those that do not. Too many ways you can customize a fancy tab with iFrame apps but often times we hear remarks such as 'the more expensive and crowded (with info) it is, the better'. This is untrue. A sophisticated tab can be simple, as long the brand info is delivered and participation from fans is achieved. Ask yourself, what is your main objective for setting up that custom tab?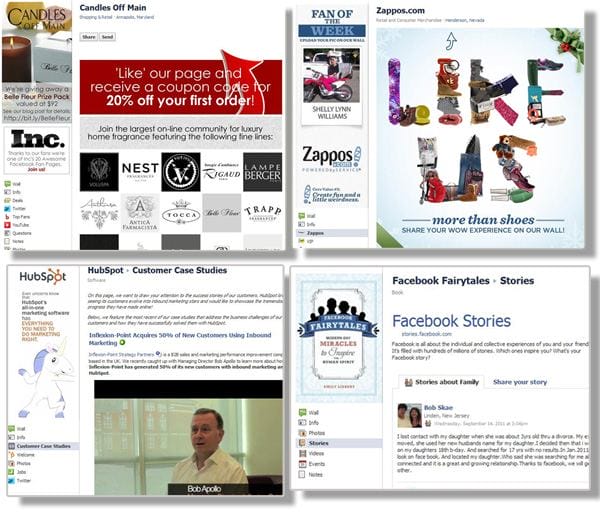 #7  Plan Your Social Media Integration Carefully in Status Updates
I'm not a big fan of importing tweets into Facebook but if you must do so, be sure to monitor their performances in Insights to see if the tweets are helping or cluttering your Page wall with zero engagements. It's always great to leverage our social networking platforms for maximum brand visibility, but without proper planning, those @mentions and shortened URLs may seem pointless and spammy. The idea of social media integration is about reaching potential audiences with related brand info they may find interest in. Therefore, be selective with what you share and how you post to your Facebook Page.
Bonus Tips:
#8  Link Your Website to Managed Page via Likebox
Although the ultimate goal is to drive fans to your main site, you should too, utilize Likebox to direct existing facebook users to your Page for further engagement and social sharing. The more people like your page and engage via wall posts and comments, higher chance for your page updates to appear in your fans' and their friends' news feed or Ticker.
If you haven't joined, it would be my greatest honor to get a 'Like' from you. I can't wait to see you there:

#9  Get Social via Facebook Commenting
'Use Facebook as (Your Page)' whenever necessary to comment on other Pages. This is a great solution to raise brand awareness and obtain the publicity your page desires while building relationship with other pages.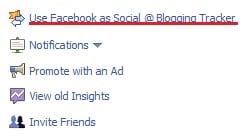 You are probably aware that Google is now indexing Facebook Comments too:
The search results may not always be real time, but even for past comments those are not to be taken granted for. The thing is we don't know which post comment search engines are indexing so always be cautious before responding to any comments. Also, for SEO purposes it's always smart to insert relevant keywords at the beginning of your comments (but don't overdo this).
#10 Integrate Pinterest to Your Facebook Page
Pinterest as the virtual pinboard service is definitely one of the rising social media trends to watch in 2012. If you are using Pinterest to boost your brand with visual compelling images, now is the best time to integrate it into your Facebook Page to attract more eyeballs and followers. The process is simple:
a) Add iframehost to your Page via 'Install Page Tab'-> Select your page in the drop down -> Add Static IFrame Tab.
b) In your Tab Settings -> Page Source (select 'URL'), enter your Pinterest account link as shown below and Save Changes.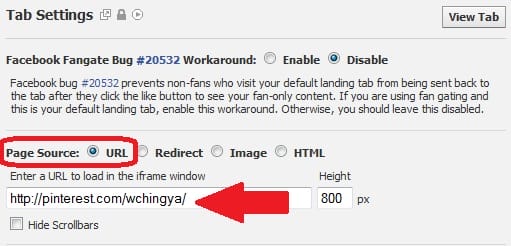 Thanks to AGBeat for the tips. Unfortunately you won't be able to scale down the tab width to 520px, but good thing is your Pinterest profile and pin boards are visible at all times (with scrollbars).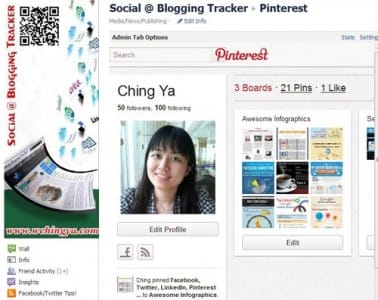 Note: If you don't like the layout, try adding the mobile-view link for your Pinterest account instead, for example: http://m.pinterest.com/wchingya
Are you on Pinterest? Looking forward to connect with you:

Now Is Your Turn…
Have you found other ways to optimize your page? Kindly share your experience in the comments below.