How to Amplify Your Audio in Instagram Reels
Want to make your speaking voice much louder and clearer than the background music in Instagram Reel?
There are two easy ways you can do that.
Keep in mind that you need to do these steps BEFORE publishing your video, not after.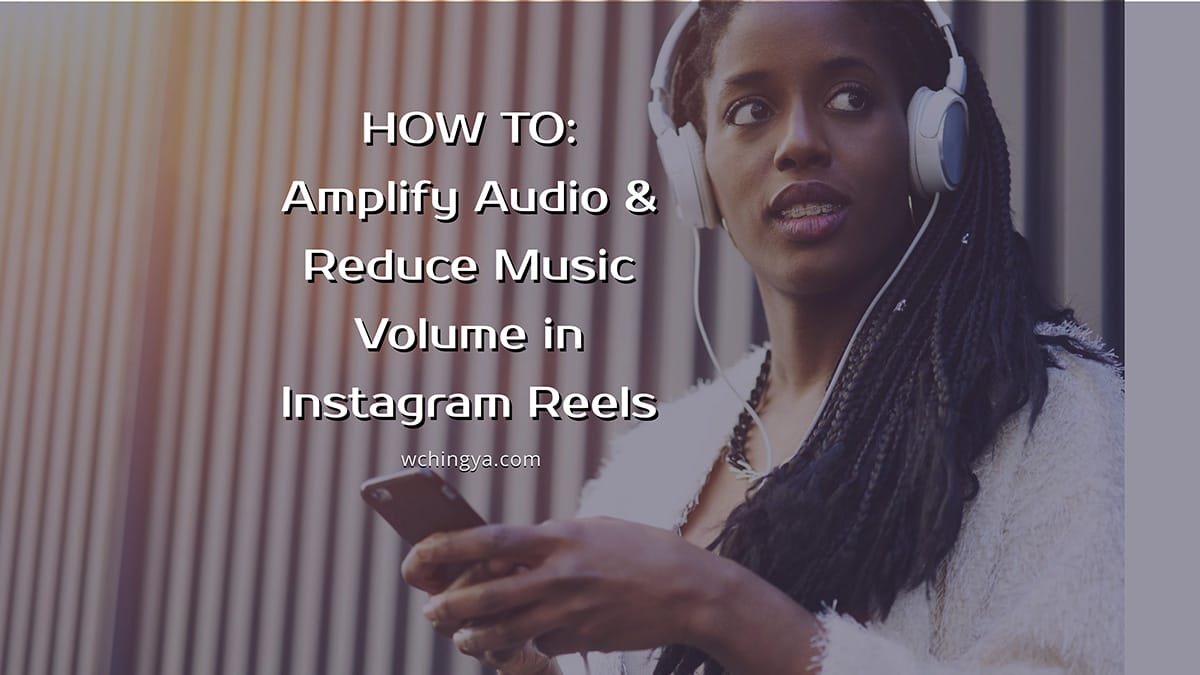 #Method 1:  Adjusting Your Music Volume
1.  Firstly, go to Instagram's app and to the Reels tab.
2.  In your camera roll, search for the video you're editing. Click it and tap "Next."
Or, if you have already saved your video as drafts earlier, you can look for it in the "Drafts" option.
3.  Tap the music note icon on top of the screen.
This will bring you to a series of audio-editing options, including adding music to your video.
You can even choose the part of music that you want for your reel.
The music chosen for your video should help your Reel to be more memorable without drowning out other sounds or speaking audio.
So, while it's great to use your favourite rock song, if you have speaking audio in the video, you may want to change it, choose another part of the music, or lower its volume.
4.  Select "Controls" and tone down the music for the video.
Here you can see there are two types of volume controls: Camera Audio, and Music Audio.
5.  Turn down the volume of your Music Audio and increase the Camera Audio to your liking. Click "Done."
#Methode 2:  Enhancing Your Camera Audio
Another way is to enhance your camera's Audio.
1.  Follow steps 1–3 from #Method 1 above.
2.  Go to "Enhance." You can increase the volume to clean up background noise while improving your camera's audio quality.
3.  Adjust the volume while listening to the audio. Click "Done" when you're satisfied with the outcome.
Good! Now your speaking audio should sound a lot clearer, while the background music stays at the proper volume to keep your video interesting.
Below is the video walkthrough for the above methods:
I hope you find these tips useful.  If you have any other questions about Instagram Reels, be sure to let me know in the comments.
MORE INSTAGRAM TIPS: