How to Switch to Instagram Business Account from Your Personal Account
In case you're new to Instagram, there are three types of Instagram account options: private, personal, and professional account (business account or creator account).
When a person signs up, he/she will be asked whether to keep his/her Instagram posts hidden from everyone (thus, the private account), or been shown to the public.
For the latter, you will get to choose whether to stay as a personal account or go for a professional account instead to access more features and tools that will get people to engage with your brand more.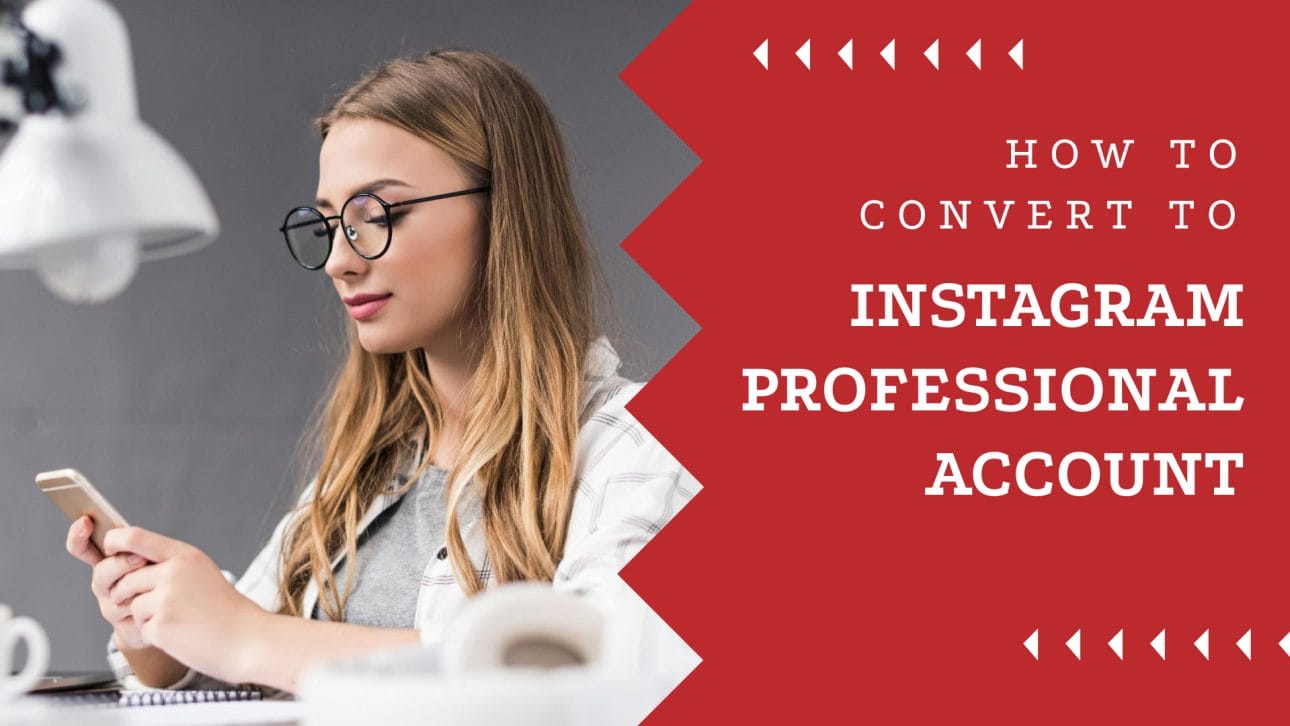 The Benefits of a Free Instagram Professional Account
If you're a business owner or an influencer who's looking to expand your networking further on Instagram, it's advisable to know your options and what you might be missing out if staying as a personal account.
Here are the advantages of a business account/creator account:
Learn more about your Instagram post performance
Access to insights about your content interactions and followers (including age range, countries, genders etc.) from the Professional Dashboard
Ability to add a contact button to your profile so people can get in touch with your brand easily
Useful features/tools that are exclusive to professional account: 'swipe up' to visit external link from Instagram Story and set up saved replies to people's comments
Post scheduling and auto-posting from third party apps
Promote your story or post to reach more people using Instagram's promotions
Personally, I have been contemplating whether or not to 'switch' for quite some times now.
The idea of adding a web link and to access analytical features that will help me to understand my audience better, seems too good to pass on. Therefore, I decided to give it a try.
How to Convert from a Personal Account to Business Account (or Creator Account)
The process is quite straight forward. Here I'll be sharing a step-by-step guide to get the account-switch done from a personal profile:
1.  Go to your Instagram app, click at the Menu button (the three lines button) at the upper right corner.
2.  Choose 'Settings' and scroll all the way down and look for 'Switch to Professional account'.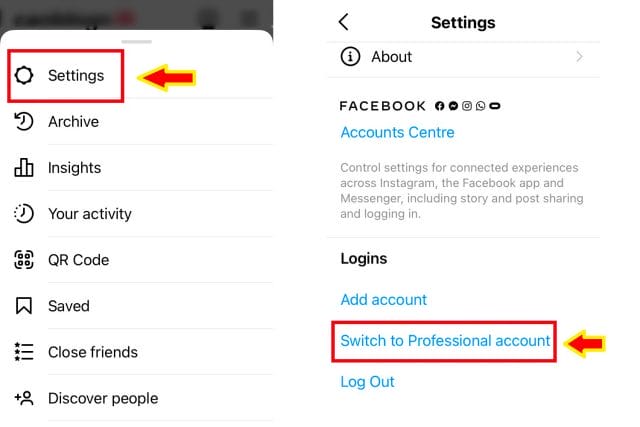 3.  Once selected, you'll be briefed about the advantages of the free professional account. Click Continue.
4.  Select a category for your professional account. You can choose to hide or display the category on your Instagram profile.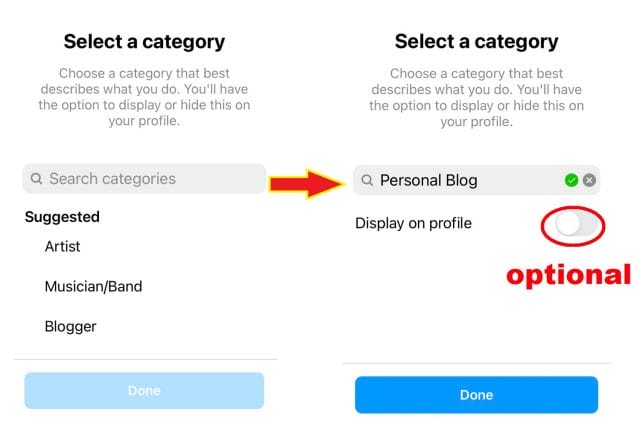 5.  After that, select either 'Creator' or 'Business' for your brand. Once chosen, click Next.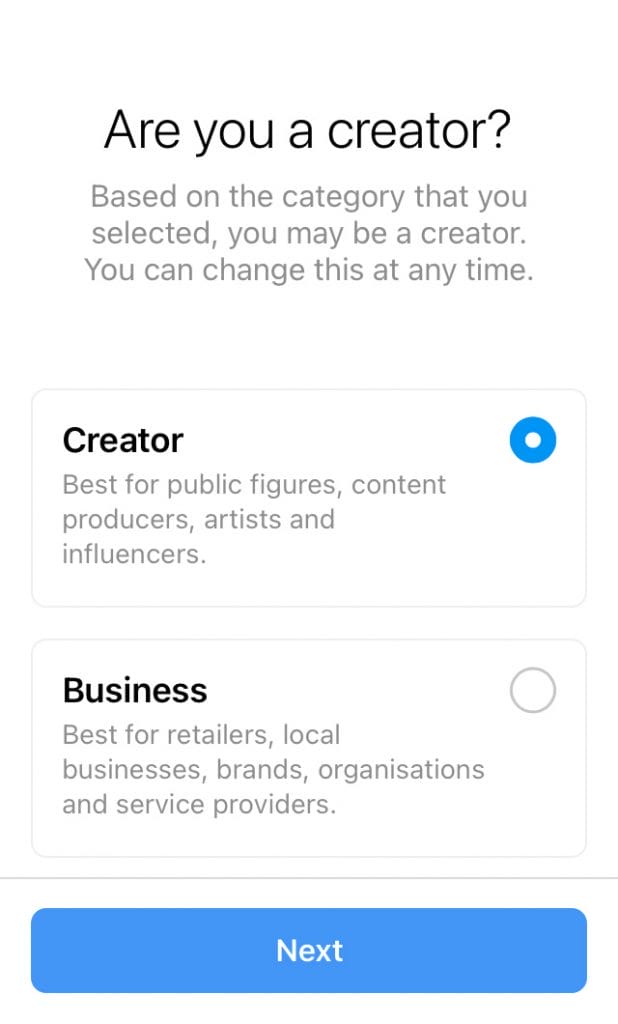 What is the Difference between an Instagram Business Account and Creator Account?
Business account is suitable for local businesses, organisations, service providers or any brands that's associating with retailing. As for creator account, it's for public figures (including artists), influencers and content creators.
Basically, one is for business while another for influencers.
A business account allows you to set up Instagram Shopping cart, where you can create product catalogue for your audience. If you're into post-scheduling or auto-posting via third-party tools, then business account is your go-to option as well.
As a blogger, it's only natural for me to choose creator account. I don't really own a business but I do wish to build a community and perhaps, participate in brand partnerships in the future.
What I love about the Creator Account is that it shows me an in-depth look of my followers and their demographic data, something that's greatly lacking in personal account.
Also, it has an extra inbox (General inbox) for the direct messages – where you can place DMs that you don't want to be notified about.
Apart from that, you will get the chance to access Instagram's Creator Studio, a place where you can access all your stats and schedule your Instagram posts (not for Instagram Stories or Reels though). You can, however, schedule Story via Facebook Business Suite, but that's another topic that I might blog about in the near future.
Why I Can't Switch to Instagram Business/Creator Account?
Firstly, find out if you're using a private account. If yes, you will need to go in a slightly differently route to make the switch:
Go to Settings > Account > scroll all the way down and look for 'Switch to Professional account'.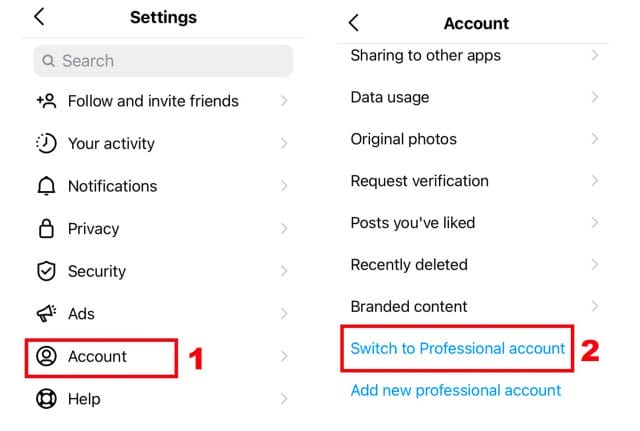 Be aware that once you've switched to a professional account, your account will immediately become public.
That means, anyone can see your photos and videos. All those pending follow requests will automatically be approved, including future following.
If you're comfortable with all that, make the switch by clicking 'OK'.
Why I Can't Access the Professional Tools after Switching to Business Account?
Up till here, it seems like you've switched to business/creator account successfully and should be able to access all the tools or analytics you heart desires, right?
For my case, the option to add a 'Web link' in Instagram Story was hidden from me until I went back and completed at least 3 out of the 5 recommended steps (which I skipped earlier). Once I did that, the option appeared.
I'm not sure if this is a glitch or a temporary requirement, but just in case you had the same issue, try this workaround.
Some of the steps required me to follow my contacts or other Instagram followers. Don't worry about it too much as you can always skip or undo the steps after this.
How do I Switch Back to Personal Account from Business Account?
Let's say you've regretted the switch and would like to go back to personal account. That's completely reversible.
Do take note that once you've switched back, all your insights data from the previous professional account will be lost.
If you're planning to go for it anyway, here's how:
1.  Go to 'Settings' > Account > scroll all the way down and look for 'Switch account type'
NOTE: this is because you can either switch to a personal account or to another professional account instead.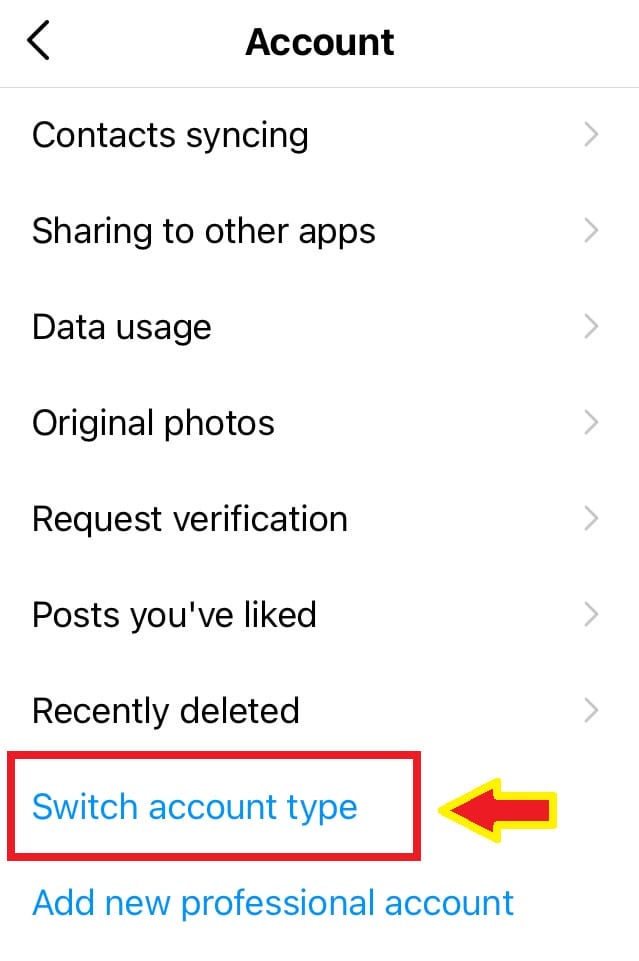 2.  Select 'Switch to Personal Account'.
NOTE: If you'd like to change from the exiting business account to creator account (or vice versa), choose the other option.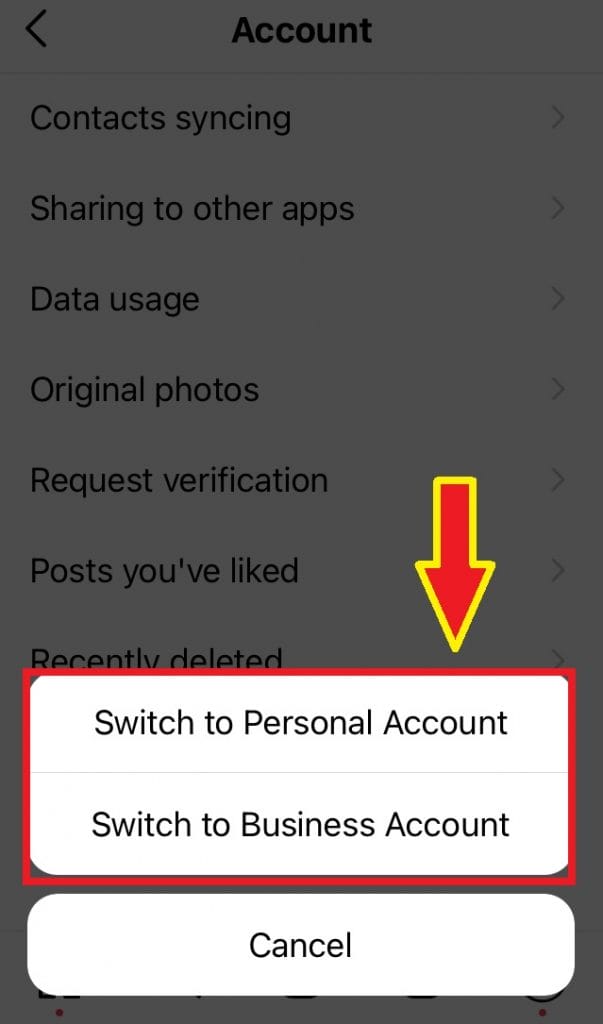 3.  Confirm the change by choosing 'Switch to Personal Account'.
NOTE: To switch to another type of professional account, click 'Switch'.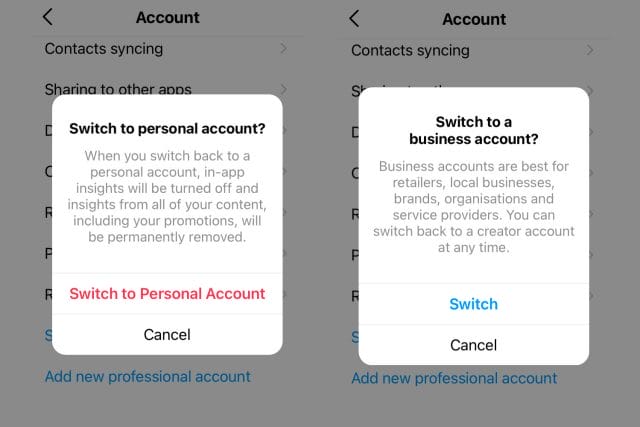 Afterthought…
Whenever there's change, there's opportunity… or anxiety. Will the situation become worse than before? We can only do so much when it comes to adapting to the ever-changing social media world.
Do I fear the myth of 'getting less visibility due to the switch to a professional account' coming true? Of course.
But one needs to be clear 'why' there's a need for change. Personally, I'm all about finding out my post performance and accessing the features that are exclusive to a professional account holder. So for now, I think the change is well worth it.
If it's other way around, you can be sure to hear about it in my upcoming post.
MORE INSTAGRAM TIPS:
MORE TWITTER TIPS:
MORE FACEBOOK TIPS: