How to Post Link on Instagram Story [with Link Sticker]
Recently, I have converted to Instagram business account, hoping to make full use of its extra features to boost the visibility and reach for my site.
Among them, Instagram Story is on the top of my list, simply because of its Swipe Up link Link Sticker (by 30 August 2021) to visit an external site.
At first, I thought I need to prepare a lot of materials before I can press 'Share' to my audience. To my surprise, it's easier than I thought. I even discovered other advantages while using the Story feature.
So without further ado…
STEP BY STEP: How to Add Link to Your Instagram Story
NOTE: Swipe up link has been replaced by 'Link Sticker' as of 30 August 2021. To post a link on your Instagram story, you can only use the link sticker. Just like before, you can only add ONE link sticker to your story.
Post Link Using Link Sticker (AFTER 30 AUGUST 2021): 
Step 1: Click at the '+' icon on your Profile.
Or, you can simply choose 'Your story' at the top left corner of your Instagram Home feed.
Step 2: Select 'Story'.
You will notice other IG posting options here, such as Post, Reels and Live.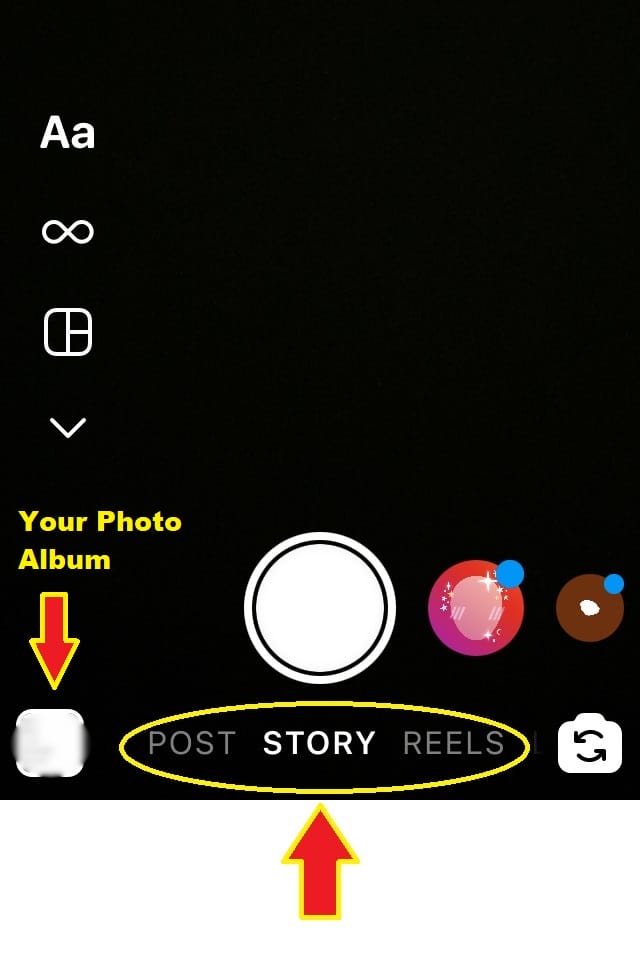 Step 3: Load Your Picture/Video file.
If you have a ready-made picture or video (must be in MP4 format) for your Story, look it up and make sure it is the proper size before posting:
Instagram Post size: 1080 x 1080 pixels (1:1 ratio)
Instagram Story size: 1080 x 1920 pixels (9:16 ratio)
Instagram Video Story size (MP4 format): 1080 x 1920 pixels (9:16 ratio)
Instagram IGTV Cover size: 420 x 654 pixels (1:1.55 ratio)
Step 4: Look for Link Sticker.
Notice that the 'link' icon is no longer visible. Find the link sticker by clicking at the 'Stickers' icon.
Step 5: Add a Web link.
Add link by inserting the URL (or copy/paste from your browser). Select 'See preview' to view the link before posting. 
Click 'Done'.
Step 6: Add Texts, Hashtags or other stickers if needed. 
Once your link is successfully added, you may resize by pinching, or add other stickers/texts before posting.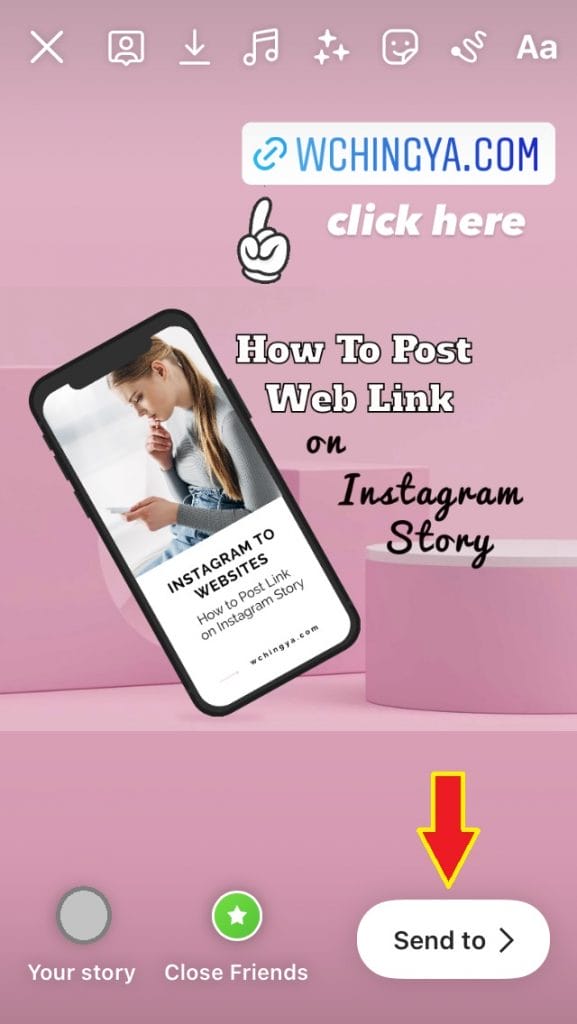 Step 7: Click 'Send to' > 'Share' next to 'Your Story'.
Once you've posted your Instagram Story, your followers can view it above their Instagram home feed.
When they click at your link sticker, a 'Visit link' command will appear. They can access the web link by clicking at it.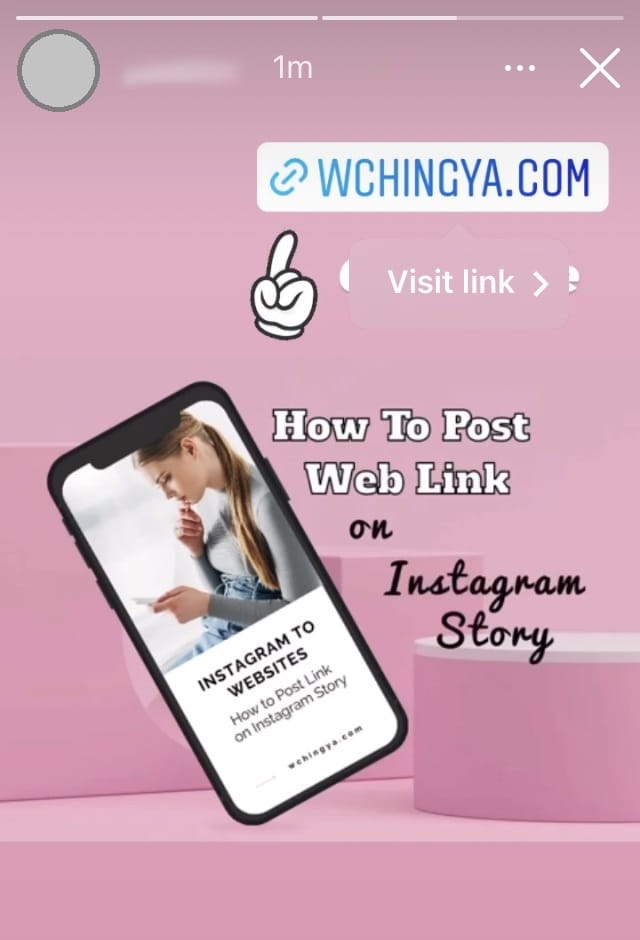 When people swipe up, they can access the Quick Reactions/Send message section instead of visiting the link.
This is particularly useful as this new 'swipe up' feature may, in fact, encourage people to respond to your Story more while at the same time, being able to visit the site you recommended.
In your Story Analytics, you can view how many people had reacted to your Story.
It's always encouraged to return these endorsements with a 'thank you' or 'like'. They will be notified of your reply in their DMs (Direct Messages).
Post Link Using Swipe Up Link (BEFORE 30 AUGUST 2021):  
Step 1: Click at the link icon to add a Web link.
It's optional but you can add texts, stickers or Instagram effect to your story to make it more appealing. But don't overdo it.
Step 2: Choose 'Web link'.
Type or paste your website link as instructed. You can select 'See preview' to double check if the link works.
Notice that as soon as the story is posted, you'll have a few seconds to 'Undo' it. Leave it as it is and your story will post successfully.
You can also save your Story as draft and come back to it later. But do take note that your drafts will only be available for seven days before they will be permanently deleted.
Up till this point, you're all set to click 'Done'. Or you can try to add hashtags to your Story before posting.
After sometimes, you can check the Story insights to see how it performs.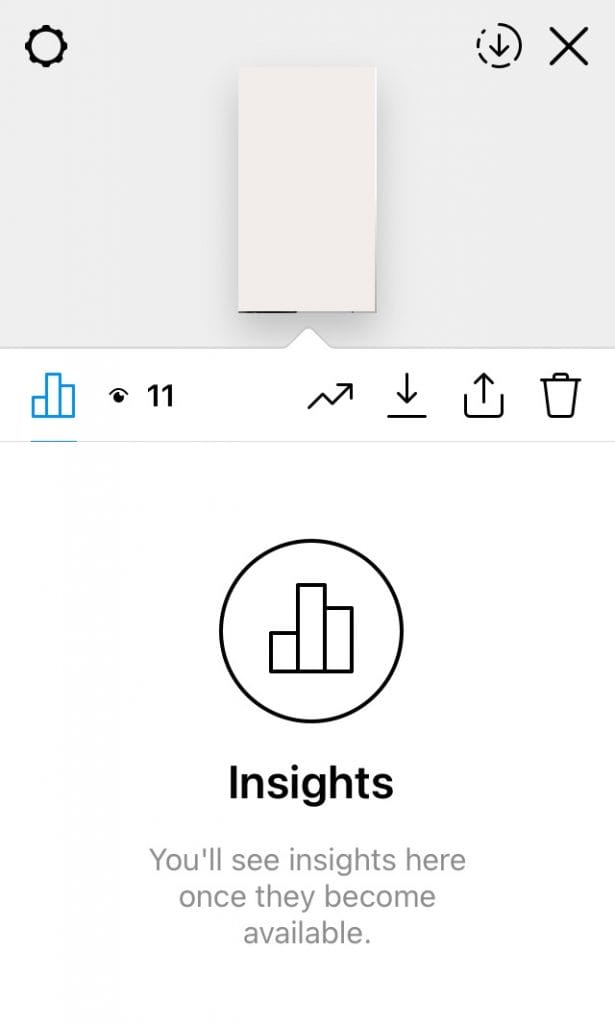 How to Add Hashtags to Instagram Story to Increase Visibility
The maximum quantity of hashtags you can add to your Instagram Story is 10. However, you don't need to use all 10 of them.
Just like regular Instagram posts, while you have some relevant hashtags in your hands, start with five hashtags and interchange/increase them over a period of time. It's no use putting 10 hashtags if your Story doesn't get visibility at all, since Instagram may hide your posts from view due to spammy-looking behavior if you're not careful. Test things out, that's the idea.
Method #1: Using the Hashtag Sticker
This is a super handy tool with clickable function. More suggestions will appear below as you type out your hashtag, but the downside is, you can only add ONE sticker hashtag to your Story.
Method #2: Using the Text-input Option
To compensate the previous method, text-input allows you to add more than one hashtag to your Story. It works just like the Hashtag Sticker (only less fancy) and all hashtags are clickable as well.
Just remember to add '#' before continue typing will do.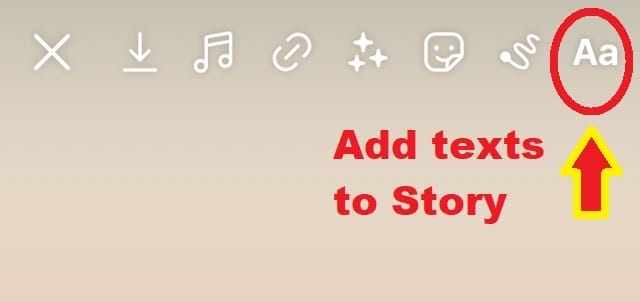 Also, the ability to resize the hashtags (including shrinking them further with repeated pinching) to hide from view is easy and convenient. Once you're done, just move them behind your picture or place a sticker over them will do.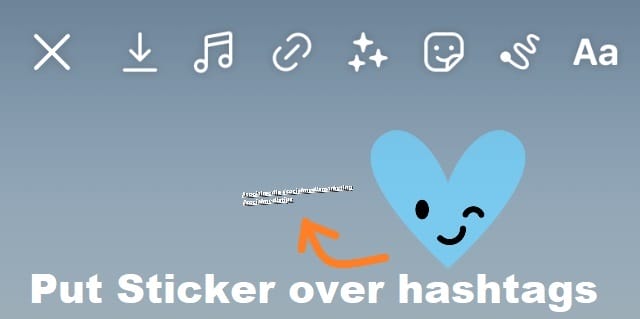 As of how effective the hashtags are in Instagram Stories, I can't be certain at the moment. Your Story needs to get seen in order for them to work. However, I do believe that adding relevant hashtags will help in terms of audience-targeting and visibility nonetheless, especially among your followers.
Can I Undo/Delete My Instagram Story After Posted?
Yes, but just for a mere few seconds.
There's an 'Undo' button right next to 'Your Story' if you wish to retract it instantly.
Otherwise, you can always choose to delete the selected Story by going to your IG home feed, look for 'Your Story', click at the three dots 'More' button in the bottom right, then click 'Delete'.
How to Post Link on Instagram Story Without a Business Account?
NOTE: Link Sticker is now available to EVERYONE as of 27 October 2021. To post a link to your Instagram story, you can only use the link sticker. Just like before, you can only add ONE link sticker per story.
Update (October 2021): IGTV has been rebranded and will combine with other feed videos & live streams in 'Instagram Videos'. Old IGTV videos will remain, and the links added before will still be clickable. 
Everyone can now share link in his/her Instagram Story using Link Sticker! It doesn't matter if your Instagram account is brand new, you are welcome to add link to your Instagram Story, which previously only limit to business/verified account or have over 10,000 followers.
The answer is: IGTV.
By now, you should know that either having a business/verified account or have over 10,000 followers will allow you to add links into Instagram Stories.
Therefore, if you wish to benefit from this special option, switch to a business account now from your personal profile. If not, make full use of your swipe up link and direct people to your IGTV videos instead.
Why IGTV? Because IGTV video allows you to add links at its caption. So you can add call to actions such as 'click here' with arrows or inform your audience to 'look for the link at caption' so people can still be directed to your website, if they find the info is relevant to their needs.
Sure, creating a video just to get people to visit your website can be time-consuming. Sometimes, it may not even be fruitful and you're unsure if it's worth your time and effort at all. I totally get it, but without trying, you may lose a golden opportunity to reach out to your audience. Especially if your main effort is to direct traffic to your own website or marketing page, not just within your Instagram account alone.
So, after knowing the idea behind it…
How do I Share IGTV Video to My Instagram Story?
Update (October 2021): IGTV is no longer available and is rebranded as 'Instagram Videos' . 
The minimum length for an IGTV video is no less than 1 minute. When been added as an Instagram Story, only first 15 seconds will be shown.
Posting an existing IGTV video as a Story is super easy. If you wish to incorporate video in your networking effort, make sure to include them into your IG Story as well. A few reasons here:
Just bear in mind that your video Story will be truncated into 15 seconds clip. Which is why, although save time, you still need to be creative how to plan your content within the 15 seconds mark before continuing.
The thing is, you can diversify your content instead of limiting your posting materials to be just still images or boomerangs all the time.
STEP BY STEP: How to Post IGTV link on Instagram Story
Update (October 2021): IGTV is no longer available and is rebranded as 'Instagram Videos' .  Therefore, the steps are no longer relevant since you can no longer share old IGTV videos to Story. However, you can still share them via DMs. 
Step 1: Go to your selected IGTV video and click at the DM icon.
Step 2: Select 'Add Video to Your Story'.
Here you can see how Instagram blends your video in with a customizable background colour. Change the colour if you wish by tapping at the coloured circle on top.
Find the Link Sticker to add web link.
Step 3: Add Swipe Up link Link Sticker to your Story.
First of all, identity the purpose of your video.
IGTV Video: If your purpose is to direct people to a more detailed, full length video explaining your service or products, feel free to direct them to your selected IGTV video. To do this, simply choose the IGTV of your choice once prompted copy the IGTV video link beforehand and paste it in your Link Sticker, and click 'Done'.
Web link: If your video only serves as a preview and your purpose is to direct people to learn more on your website, choose 'Web link' insert your web link manually instead.
Step 4: Add a Call to Action to your Story.
Add a written call to action via text-input. For example, I'm using 'Swipe Up to View More' 'Click Here' next to my Link Sticker since my IGTV video already has a clear title that comes with the video.
For IGTV video links, all of them will appear as 'Instagram.com' on Link Sticker.
I do think that Swipe Up Link Sticker is an advantage for people to access your website easier, and people are more prone to act upon seeing it.
But FYI, even without a written call-to-action, your followers can still access your web link when they click 'Visit Link' after tapping at the Link Sticker.
How to Increase the Visibility of Your Story on Instagram
Now you know how to post link on your Instagram Story, but how do you make full use of the feature while you're at it?
Method #1: Share Your Story as a Highlight
You can add Story as Highlight as soon as you posted. There's an extra option for you to look for: below 'Also share to', choose 'Add to highlights'.
Another way to do this is within the Story post itself.
Just select 'Highlight' below the Story post, and click '+' to start with your highlight customization. All you need is to add a short title (no more than 15 characters), then it will appear on your profile until you remove it manually.
If you'd like to change the cover image of a Highlight, you can do so by clicking 'More', then 'Edit Highlight'.
Once you've selected the Highlight post you wish to edit, select 'Edit Cover'.
If you have a pre-made thumbnail, upload it from your Photo album or Files.
Once you're satisfied with the outcome (including naming your Highlight), click 'Done'.
That's it!
Method #2: Copy and Share Away Your Story
This includes sharing the Story as an Instagram post, send it to someone using Direct Message, or Share your story/IG Highlight link to other chatting apps or social media networks that allow link-sharing.
Afterthought
Adding a Link to your IG Story is beneficial for your brand, especially if you'd like to build your own audience base outside of any social networks.
Bear in mind that any social media can only be treated as a medium, and shouldn't be your ultimate solution in networking, as you may risk losing your valuable connections/contacts due to hackers, glitches or unforeseen circumstances – better safe than sorry!
So, if you have a website, by all means, tell your followers about it (also, learn how you can post to Instagram from your PC and schedule posts/videos as well). Get them to visit your website from time to time. You just might save yourself from a major headache if anything happens to your Instagram account.
MORE INSTAGRAM TIPS:
MORE TWITTER TIPS:
MORE FACEBOOK TIPS: